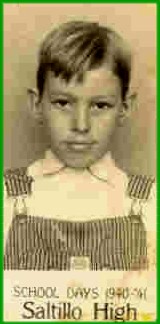 Thomas J. Minter (b.1931). Tommie lived with his uncle and aunt, Jack and Minnie Turner from 1938-1945. They lived mostly in town. but their last residence was on the Dotson place northeast of town. Photo courtesy of Thomas Minter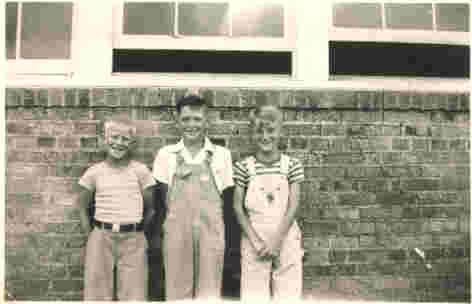 L-R: Bob Worsham, William Teer, and Bob Cowser. Picture was taken at Saltillo School in 1942. The boys were about 10 years of age.  Photo courtesy of Robert Cowser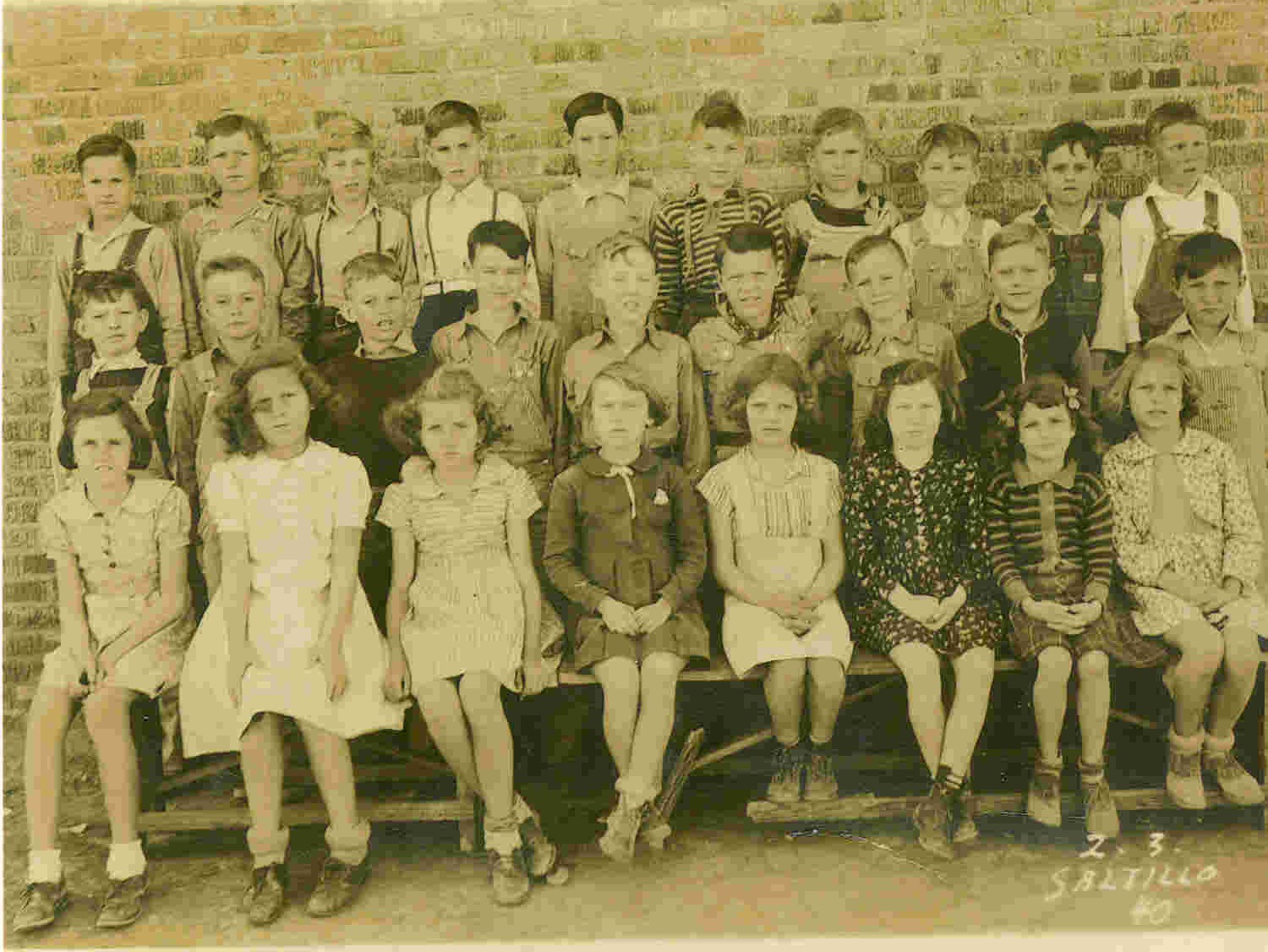 Saltillo School picture, 1940. The second and third grades are shown. Teachers were: ? and ?. Front Row, L-R: Essie Lou Cain, Mary Jane King, Chesalene Cain, Chloe Baze, Grace Sanders, Margaret Bennett, Juana Goswick, and Patsy Swinford. Middle Row, L-R: William Teer, James Earl Gist, Tommy Minter, Billy Bedgood, Kenneth Horn, Wayne Teague, Frank Avaritt Jamie Johnson, and James Wortman. Back Row, L-R: Jerry Goswick, J.W. Swinford, Travis Finch, (unidentified), Richard Moody, (unidentified), Leon Chandler, Bobby Cowser, Aubrey Roberts, and Darwin McGill. File: Saltillo Picture. Photo courtesy of Robert Cowser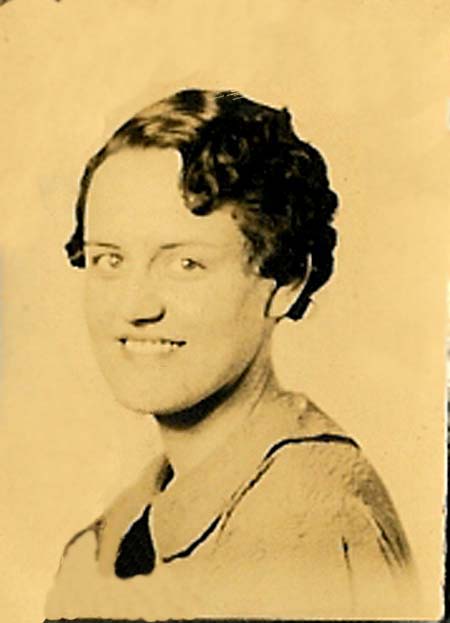 Mary Ella Sewell, teacher at Saltillo. Photo Courtesy of James Fletcher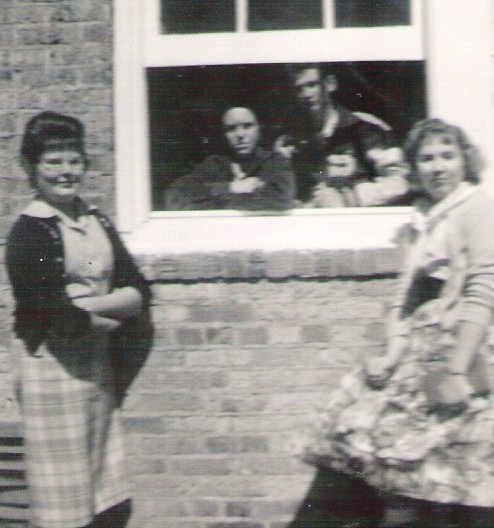 Group outside of Saltillo High School in ?. L-R: Jan Vick, Donald Rose, Mike Hatch, and Sue Byrd. Photo Courtesy Kathy (Turner) Cannon

Leita Nell Worsham taught English at Saltillo High School (1946-1949, 1952-54). psalt3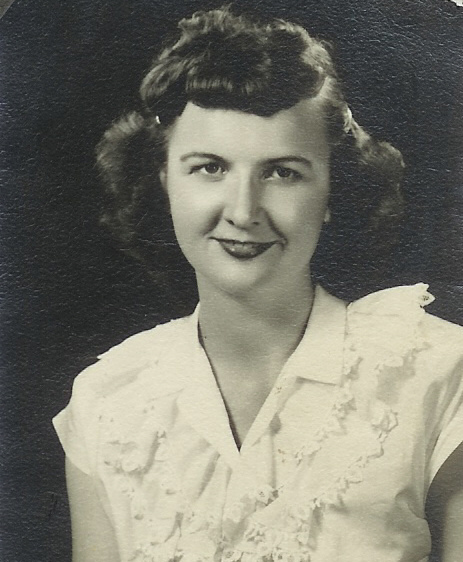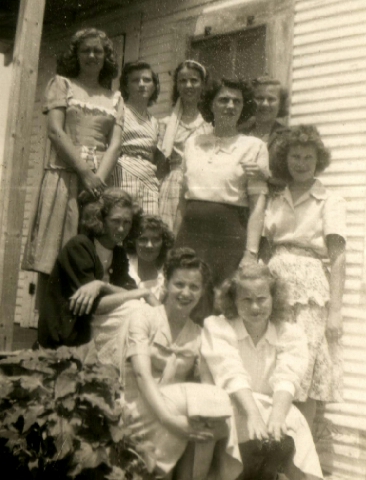 Saltillo High School Home Economics Class of 1948/49.  Please help identify! 1. Mollie Nell Matthews--White 2.Wilma Moore--Warren 3. Billie Ruth Anglin--Sneed 4. Wanda Mahan--Walker 5. Agnes Brem (Teacher) 6. Chloe Baze? 7. Frances Sprague--Miller 8. Thelma Byrd --Lewis 9. Ruby Nell Moore--Wilcox 10. Betty Taylor-- Sprague) Courtesy of  Majorie Young Johnson & Paula Sain psalt6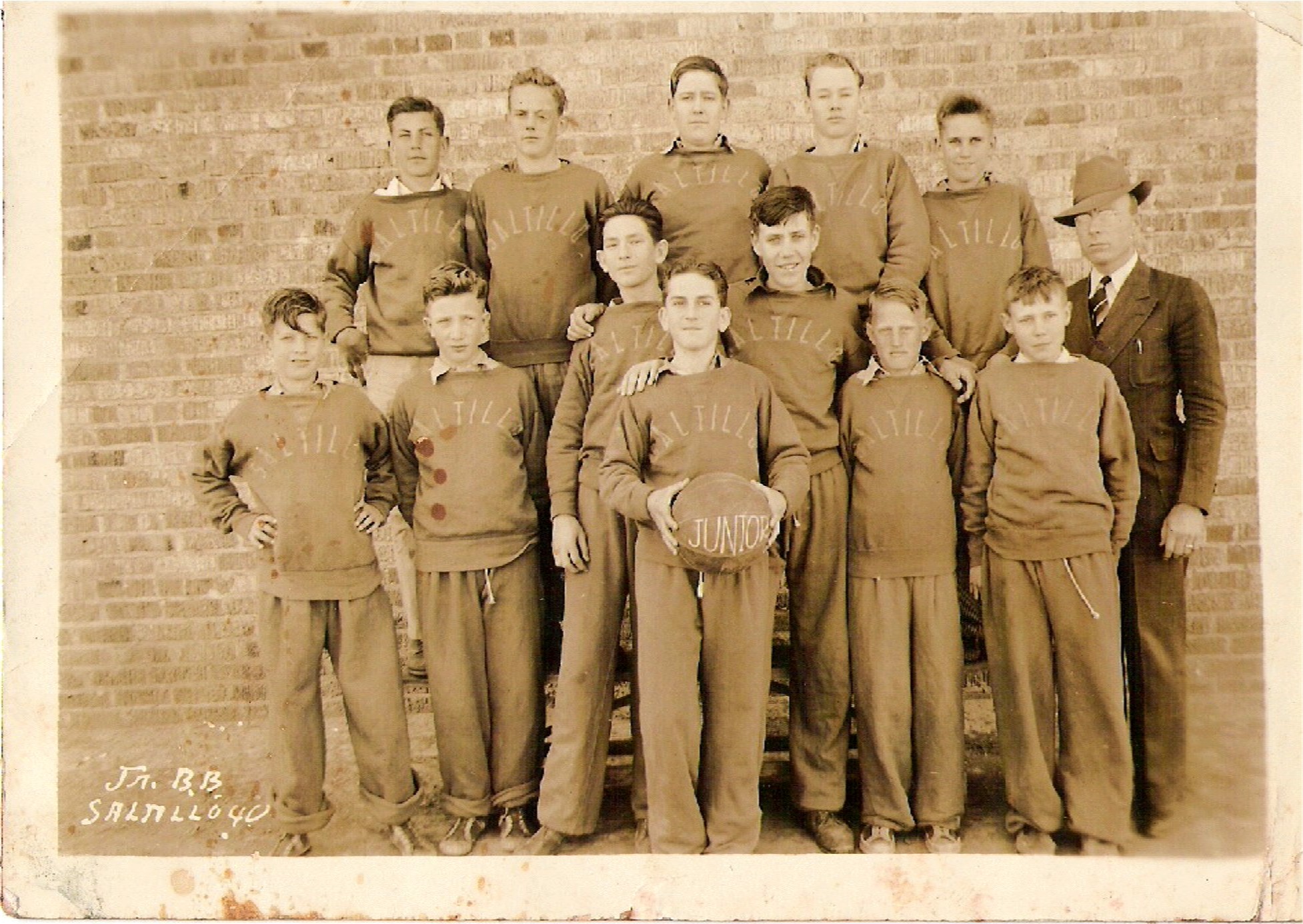 Saltillo Junior High Basketball team in 1940. The tall fellow with the dark hair to the right of the player holding the basketball is R.B. Bennett (5) who would later join the U.S. Navy and be stationed at Pearl Harbor during the Japanese attack. He was the first person to be reported as a causalty from Hopkins County. He would later write home that all was well and he had survived the attack. R. B. was the grandfather of Kathy (Turner) Cannon. (9) above is Ralls Clifton.. Photo Courtesy Kathy (Turner) Cannon. Please help identify the others in the picture

A photo made of a rehearsal for a minstrel show performed at the Saltillo School in 1952. On the far left is Roy Cowser. The woman in the center clapping is Viola Swaim. Can you identify any of the others? psalitllo12. Photo courtesy of Robert Cowser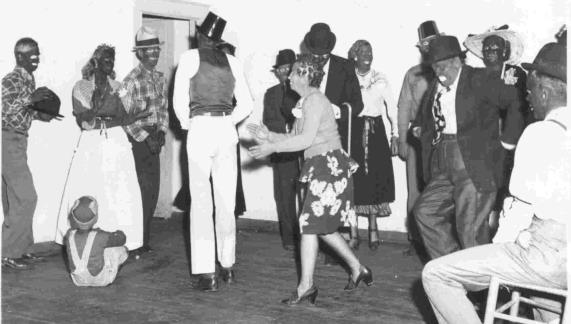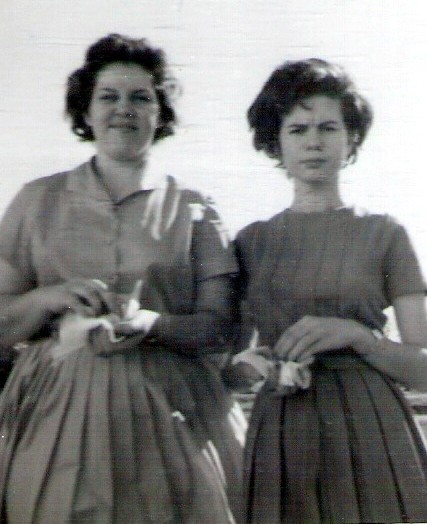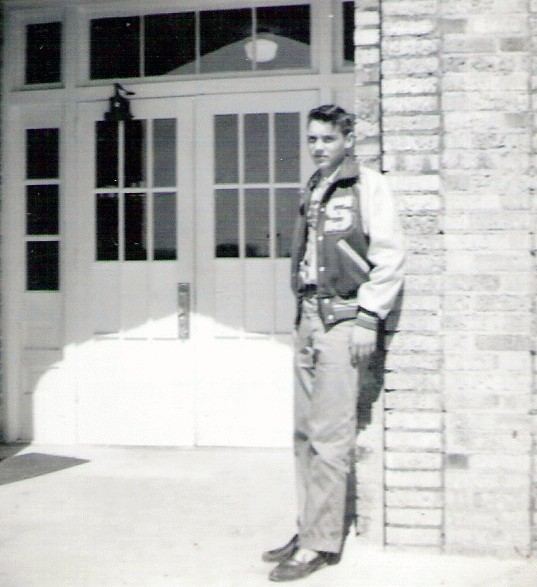 Benny Tinsley at entrance to Saltillo School. Photo Courtesy Kathy (Turner) Cannon

Saltillo High School Class of 1965 Valedictorian Suzanne (Bennett) Turner and Salutorian Margaret Sparks.  Photos Courtesy Kathy (Turner) Cannon

Mollie Matthews (b.?). Mollie is the daughter of William Elbert Matthews. She has worked at the Post Office in Saltillo for several years, and is currently its postmaster. Photo Courtesy of Mollie (Matthews) White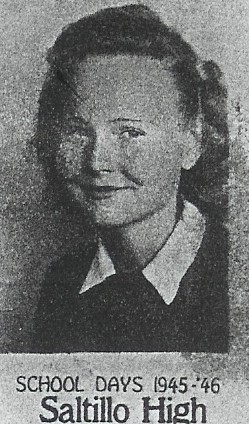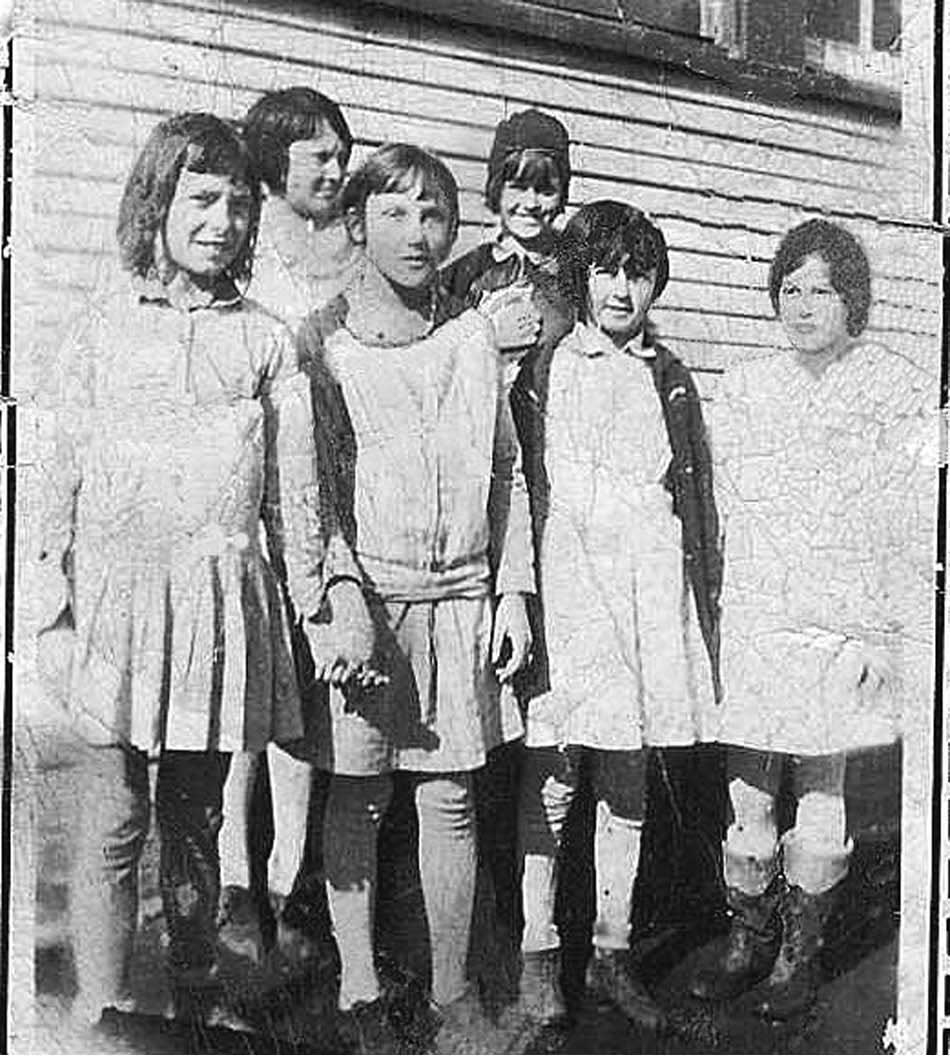 Saltillo School 1930. 1. Mildred Burns 2. Mozell Gist  3. Haddie McDuffy 4.Clara Miller 5.Sara Jennings 6.Florene Jennings. Courtesy of James Fletcher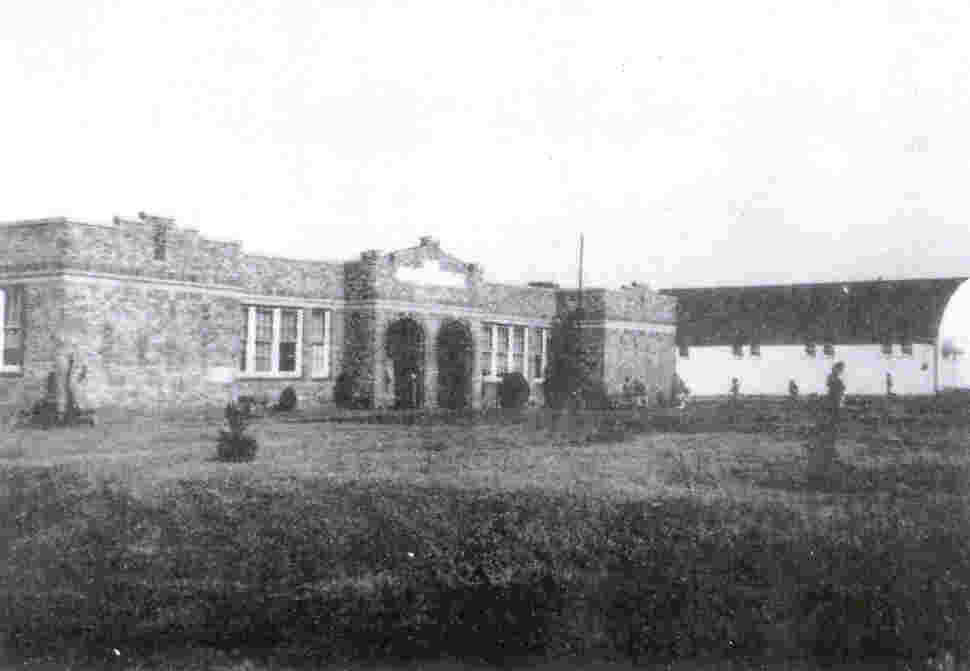 Saltillo School prior to the present school building. The gymnasium was the white building to the right.. Courtesy Richard Moody

Pages Courtesy Richard Moody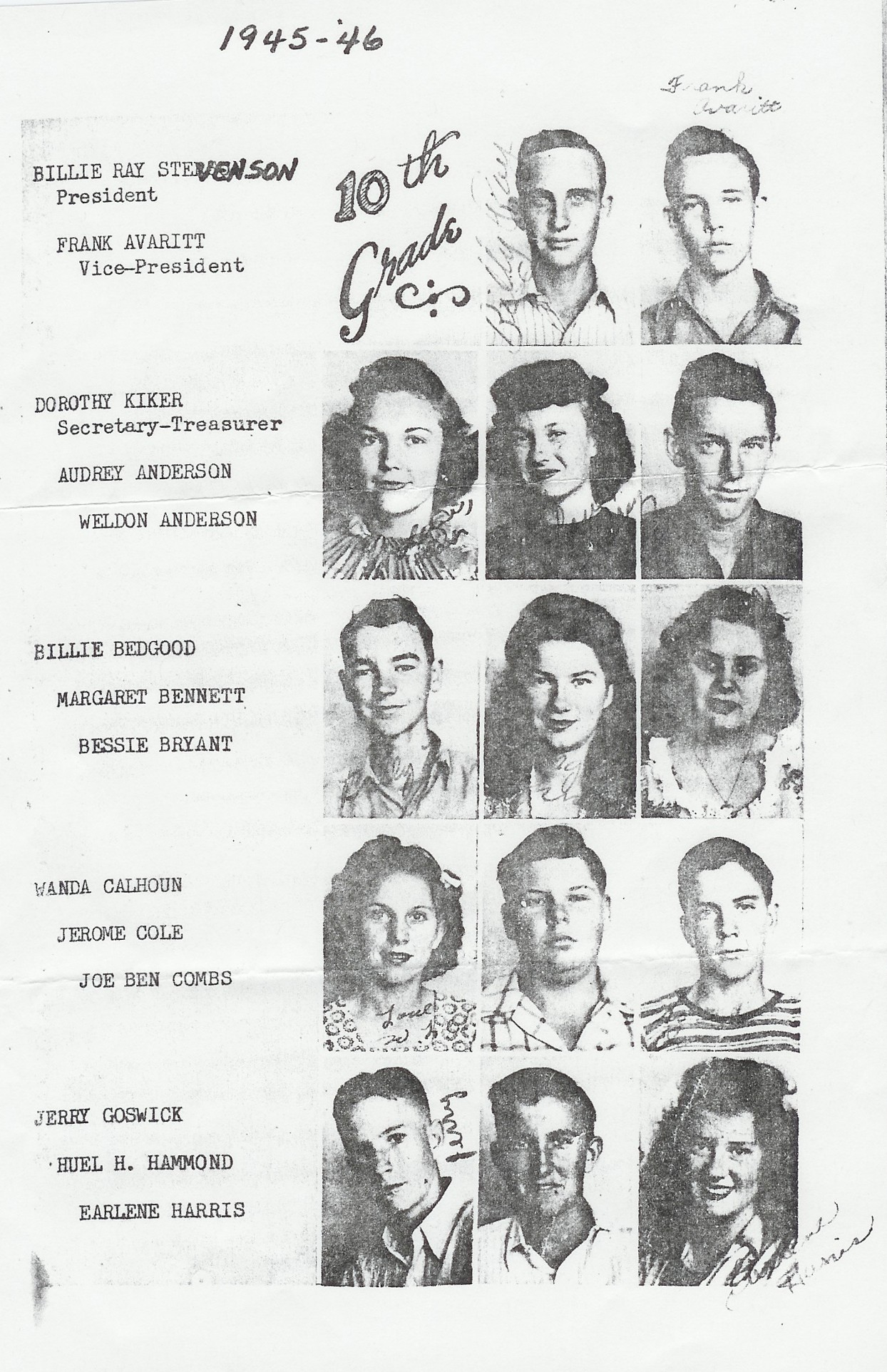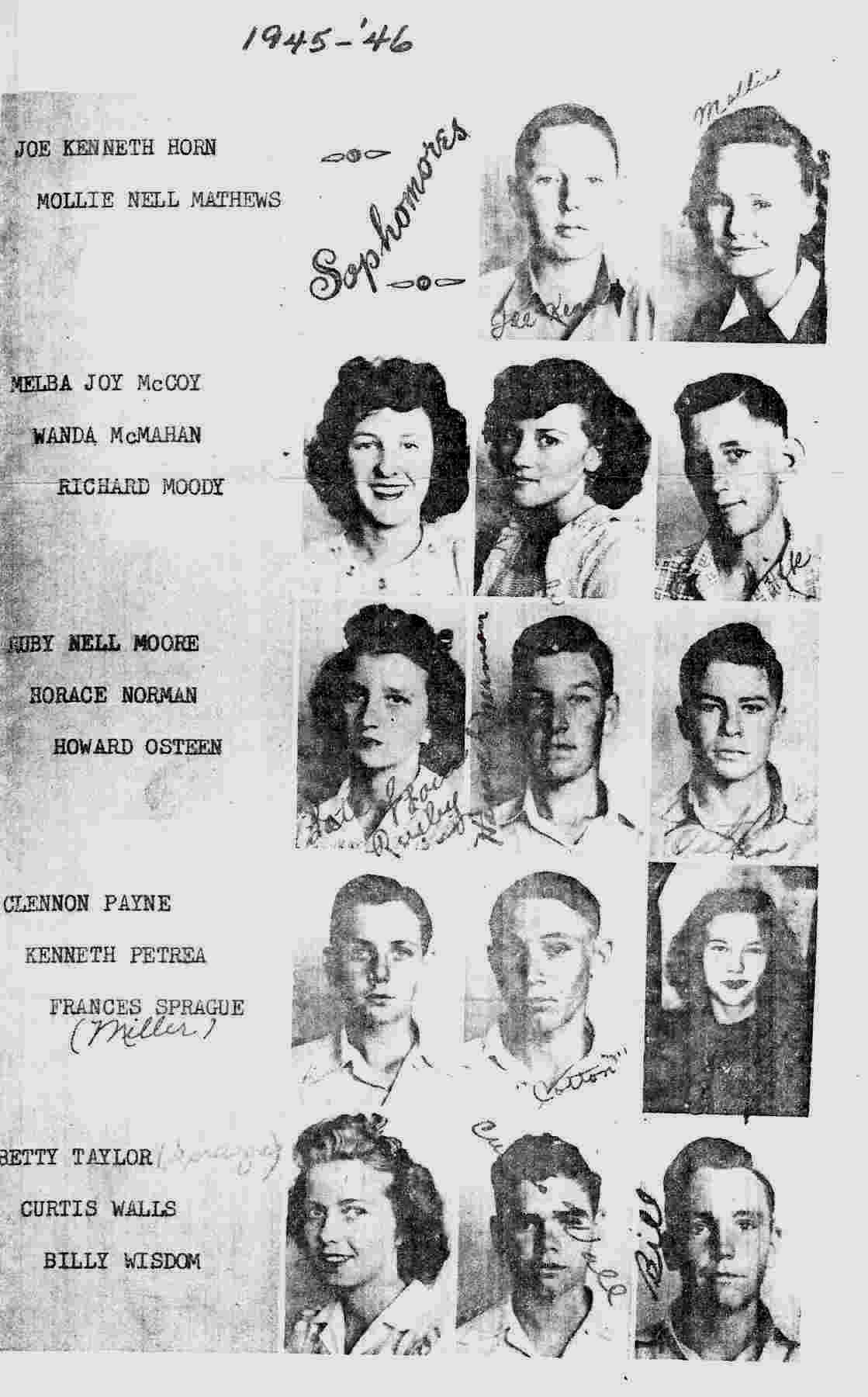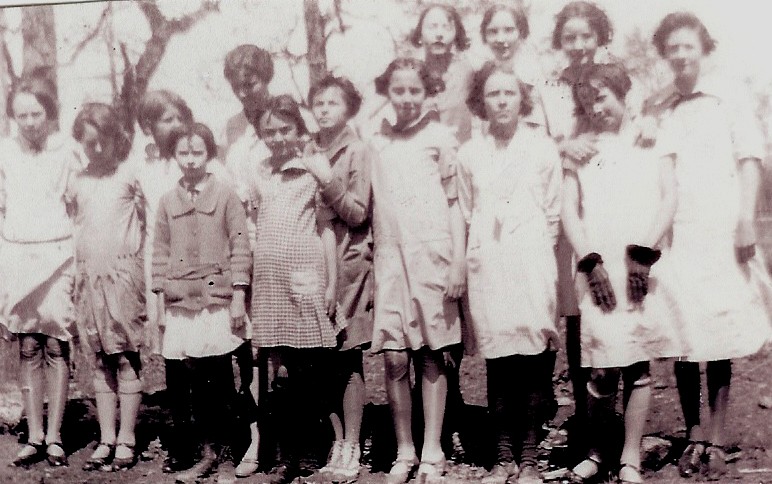 Saltillo School girls around 1922 or 1923. Please help identify. 1. ? 2. ? 3. ? 4. Christine Arthur  5. ? 6. ? 7. ? 8. ? 9. Francis Arthur 10. Mae Caudle 11. ? 12. ? 13. ? 14. ?.Courtesy Wanda Corn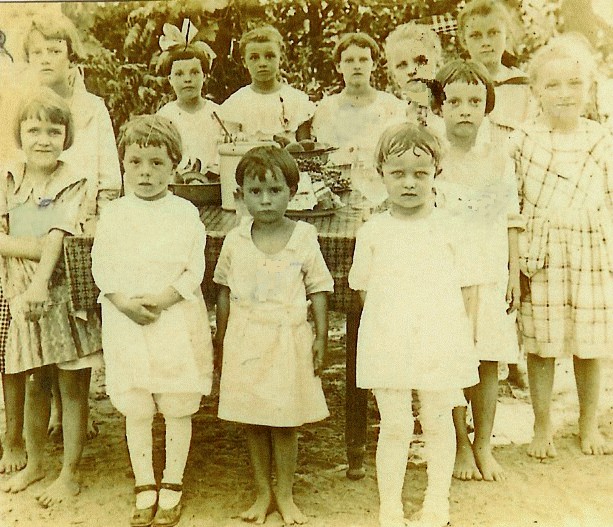 Sunday School picnic about 1918. Please help identify. 1. Mae Caudle  2. ? 3. ? 4. Ruth Agee 5. Christine Arthur 6. ? 7. Annie Lee Agee 8. Jessie Caudle  9. ? 10. ? 11. Francis Arthur 12. ? 13. ? .Don't you just love those little bare feet? Courtesy Wanda Corn

Barbara Arthur (b.1939), daughter of  Charles Arthur. Courtesy Wanda Corn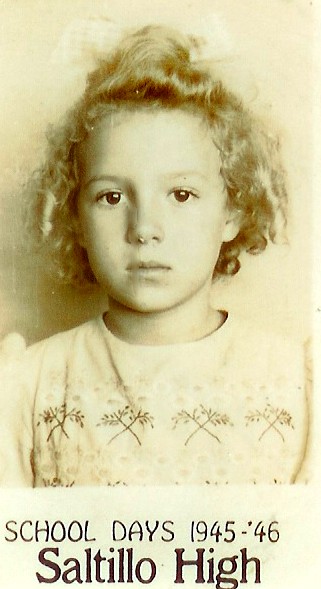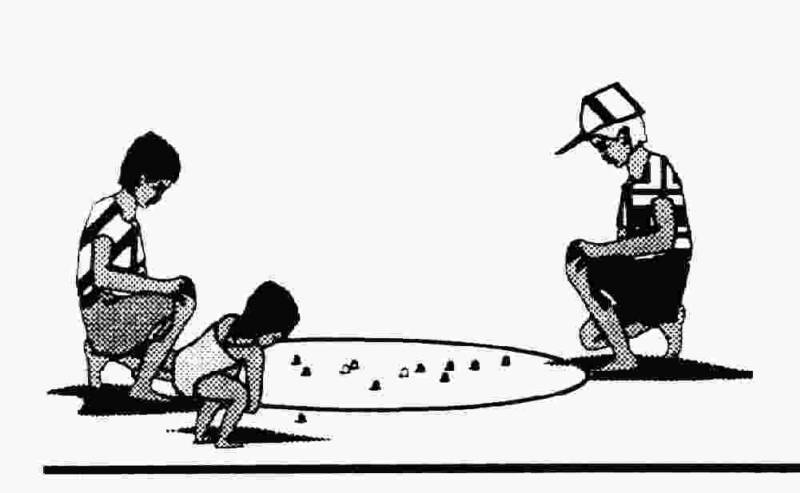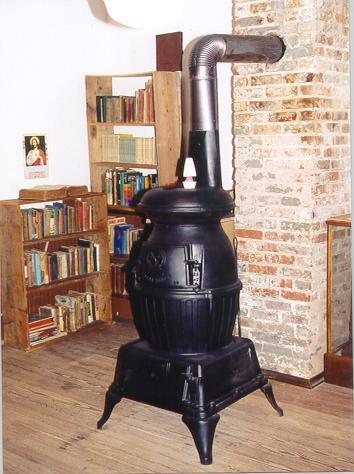 Lucille Arthur (b.1920--d.1993), daughter of  Dow and Johnnie Arthur. Courtesy Wanda Corn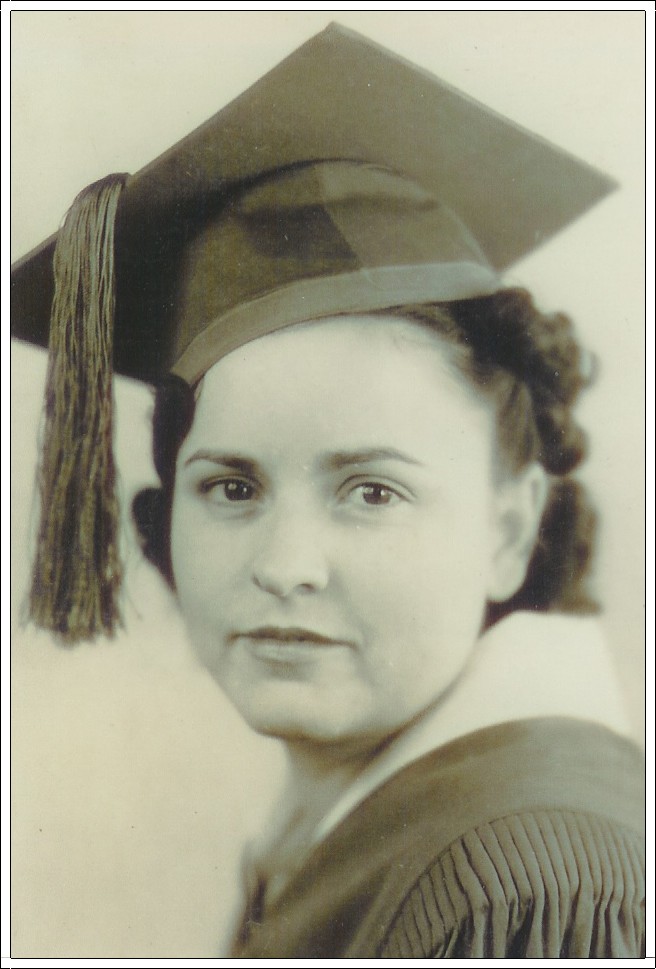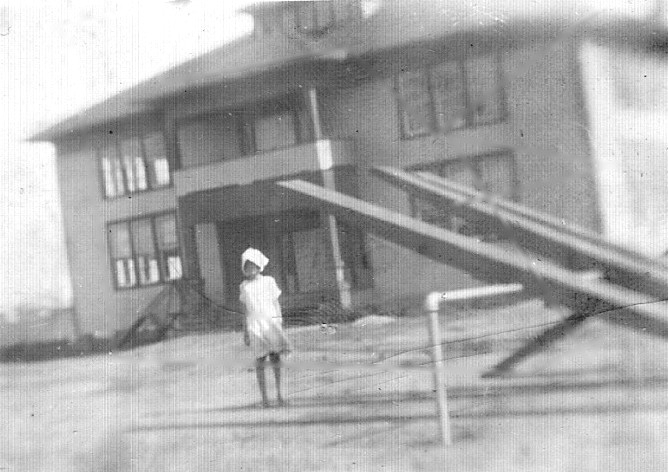 Veda Young (b.? -- d.?) in front of Saltillo School. Courtesy Mary Davis-Odom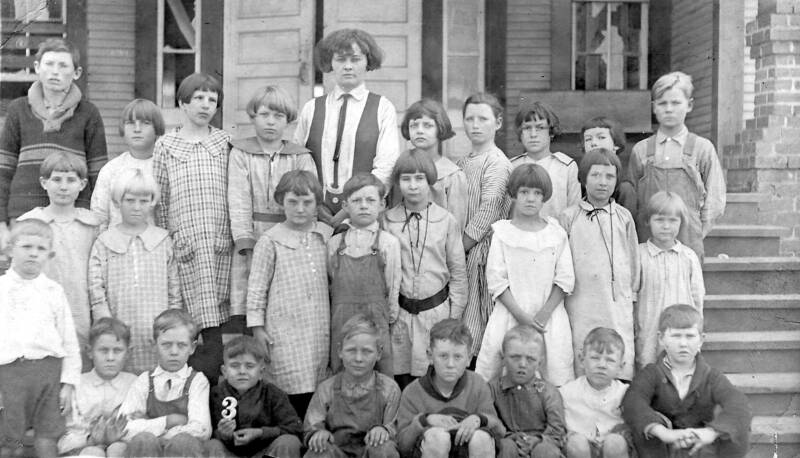 This picture was labeled "Ivy Wilson 3rd Grade 1922." 1. William (or L.V.) Glaze 2. 3. 4. 5. 6. 7. Maudie Evelyn Glaze 8. 9. 10. 11. 12. 13. 14. 15. 16. 17. 18. 19. 20. 21. 22. 23. 24. Jack Davis  25. 26. Courtesy Mary Davis-Odom

Please help identify the pupils. Some names were given . . .  some could be first names, and some could be last names. They are: Glaze, Walker,Watts, Bryce, Maudie Glaze Swinford, McGuire, Adams, White, Jennings,Koonee, Jennings, Mae King, Hill, Orren, Davis, Prurrit, Bennet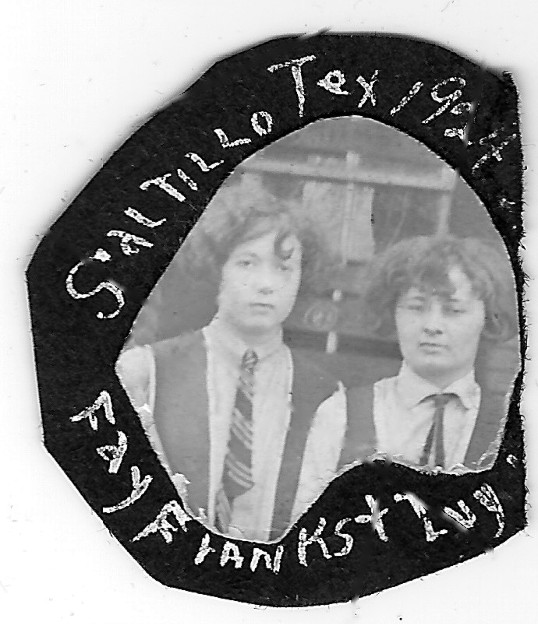 Thelma Franks (b.?--d.?) and Ivy Wilson (b.?--d.?)  in 1924. Courtesy Mary Davis-Odom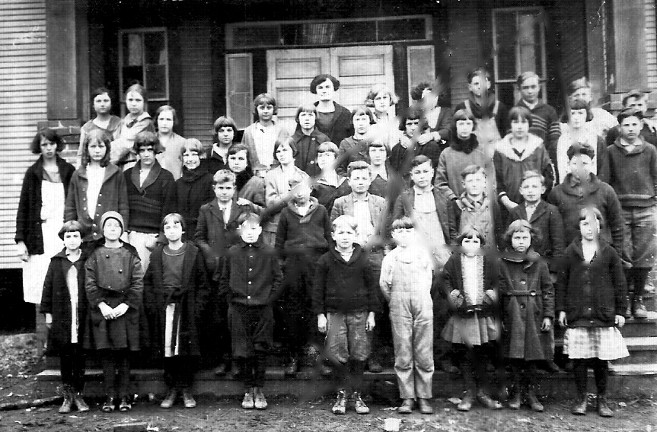 Saltillo School, 1923 -- 6th & 7th Grades. 1. 2. 3. 4. 5. 6. 7. 8. 9. Mrs. Jewel Tinker, Teacher 10. 11. 12. 13. 14. 15. 16. 17. 18. 19. Billie Davis 20. 21. 22. 23. 24. 25. 26. 27. 28. 29. 30. 31. 32. 33. 34. 35. 36. 37. 38. 39. 40. 41. 42. 43.  Courtesy Mary Davis-Odom

Following are the names of some of the pupils, of which some are just first names and some are last names. Please help match the names with the pictures. Mozelle Williams, Ruth Inaman, Pauline, Moore, Francis Inamon, Eva Mae Applin, Ava Holt, Tommie Taylor, Ila Goodwin, Furgerson, Hick Orren, W. Bryce, Leon Bennett, Watts, Jewel Wilson, Olvie Dillon, Billie Davis, Winnie Harless, Ira Mae Brown, Maglynn Hatchel, Watts, Maurine Whitten, McQuyer, Mark Brem, Ilawayne Goswick, Bonnie couch, Noryse White, A. J. Goswick, S.D. Goswick, Mack King, Jennings, Wilson, Hollis, Taylor, Swinford, Edwin Whitten, Edward McGill, Billy Row Henry, Maurine Miller. These names were written down by Billie Davis.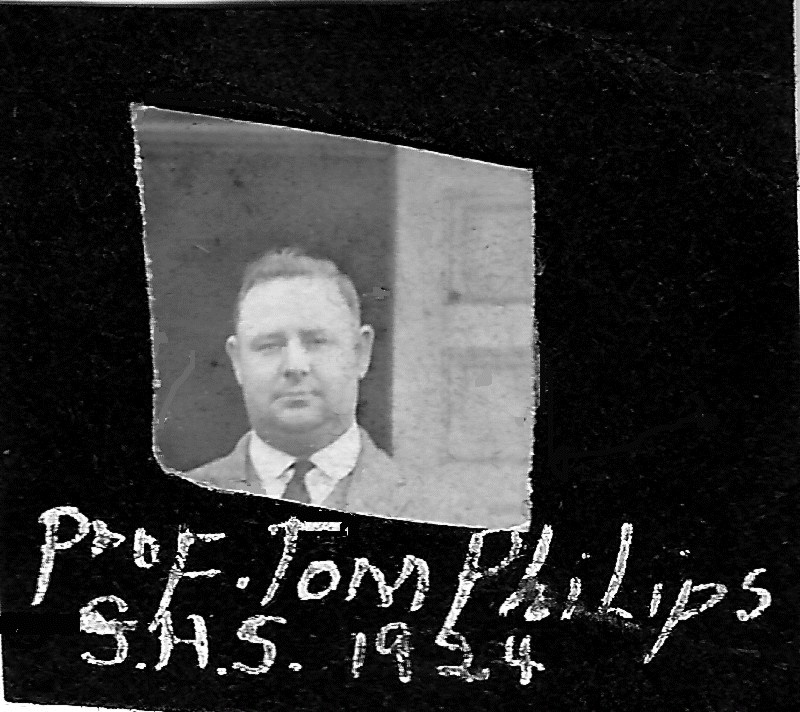 Left: Lonnie C. Turrentine (b.1886-d.1928), son of James D. Turrentine and Margaret (Day) Turrentine; brother of  Minnie Ola  (Turrentine) Turner, Wesley Turrentine, Walter Turrentine, and Pearlie Turrentine. Lonnie taught at Saltillo School.

Courtesy of James Fletcher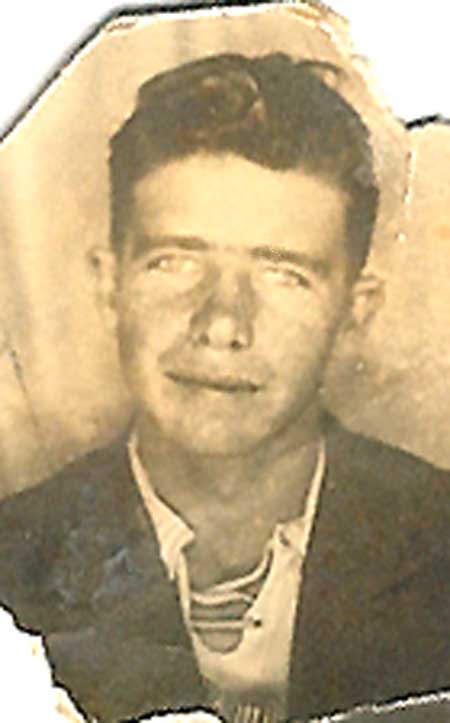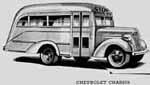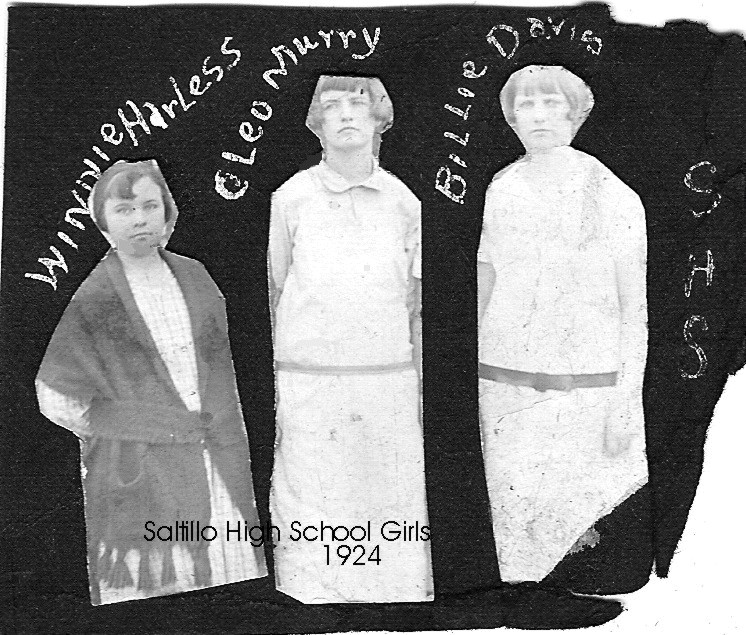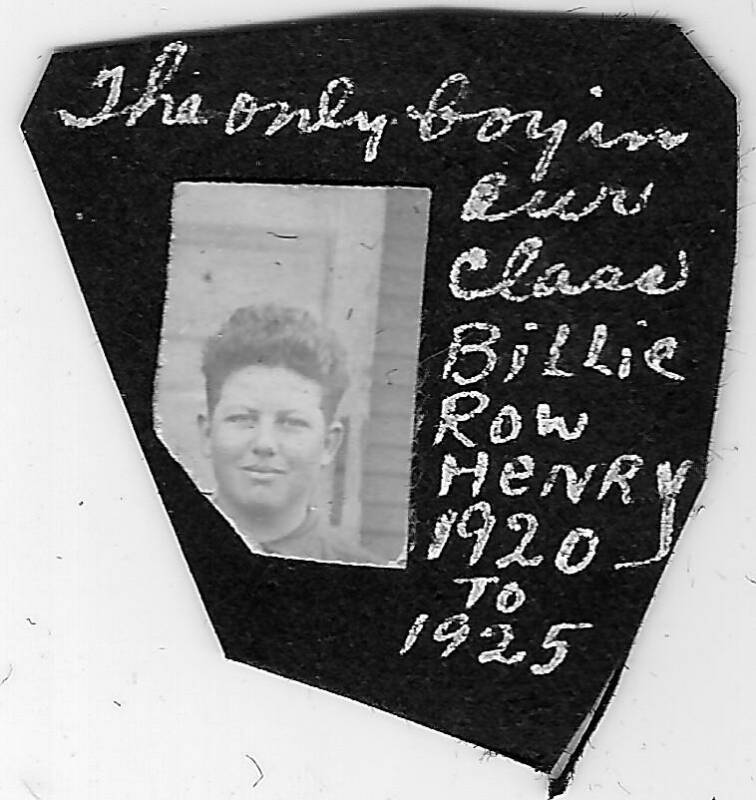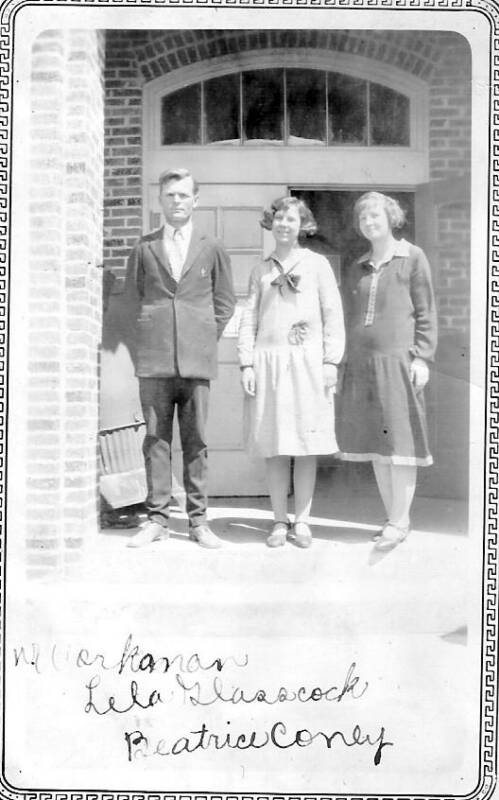 Photo Courtesy Mary Davis-Odom

Photo Courtesy Mary Davis-Odom

Front of Saltillo High School.Courtesy Mary Davis-Odom


Saltillo school built about 1919.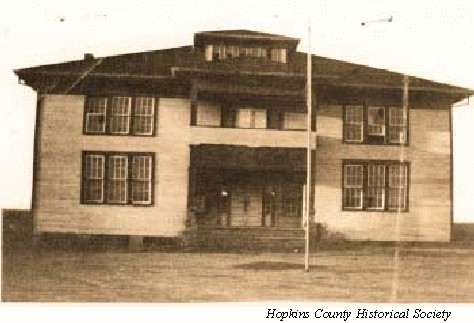 Saltillo Graduating Class 2006.The class included Ryan Heath Burdett, Cassie Nicole Canup, Lauren Michelle Copeland, Anthony Jay Crowston, Royce Glenn Emerson, Sahira Alonso Fiscal, David Alexander Frew, Daniel Gerardo Gamez, Shane Matthew Gammill, Laura Maria Gorostieta, Bobby Frank Hankins, Pieter E.  Hoekstra, Kara Michelle Miller, Miguel Angel Olvera, Bruce Webster "Trey" Thompson, Cody Dewayne Tully, Nick Hank Vangerwen, Justin Miles Wade, Daniel Jason White and William Brian White.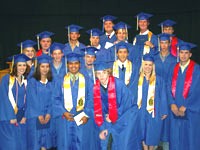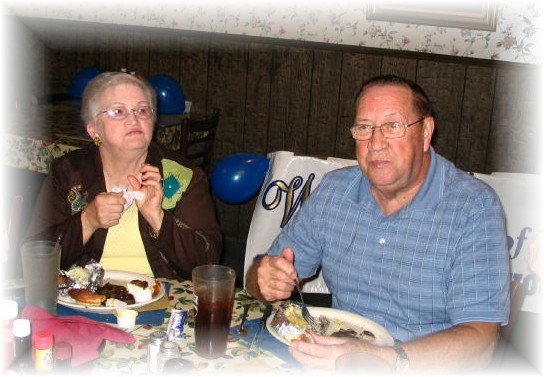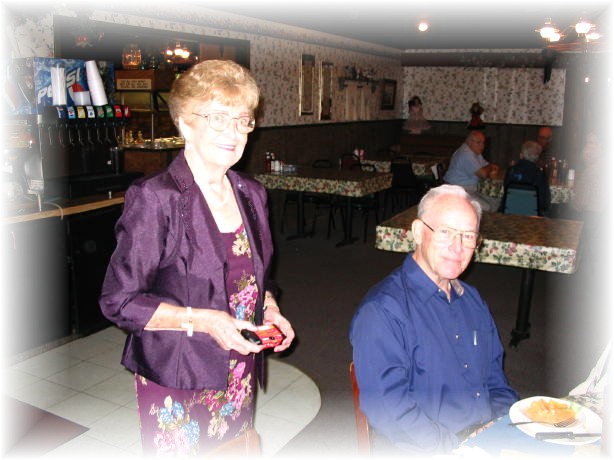 Class of 1948 Reunion

The reunion was held on October 7, 2006 at K-Bob's restaurant in Sulphur Springs. There were 19 students in the graduating class. The graduates were:

                             Billy Anglin                         Ruby Nell Moore

                                    Frank Avaritt                      Wilma Moore

                                    Bill Bedgood                       Horace Norman

                                    Joe Ben Combs                  Clennon Payne*      

                                    Jerry Goswick*                 Stanley Shelton*      

                                    Huel Hammond                   Francis Sprague

                                    Kenneth Horn                     Betty Taylor    

                                    Mollie Matthews                Curtis Wall        

                                    Wanda McMahan                           

                                    Richard Moody                

                                    Billy Wisdom                * Deceased

Billly Wisdom and Curtis Wall did not make the reunion as both are still working out of state on pipelines. Bill Bedgood has Alzheimers disease and lives with his daughter in Oklahoma City. Billie Anglin also has Alzheimer's disease and is in an assisted living facility in Grand Prairie, Texas. It is unknown why Horace Norman did not make the reunion. Wilma Moore (no relation to Ruby Nell) had a brother ill in a rest home and was unable to attend the reunion. There were 10 graduates at the reunion. Below are some pictures of those who attended. Pictures/Info. Courtesy Joe Ben Combs, Bill Whitt, and Bob Conley.

Betty Taylor and Frank Avaritt. Both of their spouses are deceased, and they are married to each other. They live in ?.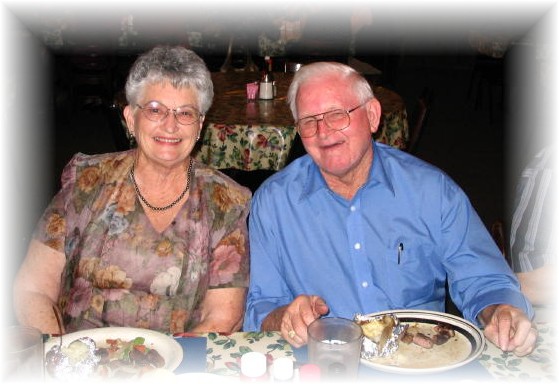 Ray Miller and his wife, Sue. They seem to be the rich, happy ones at the reunion. They live in Sulphur Springs, Texas.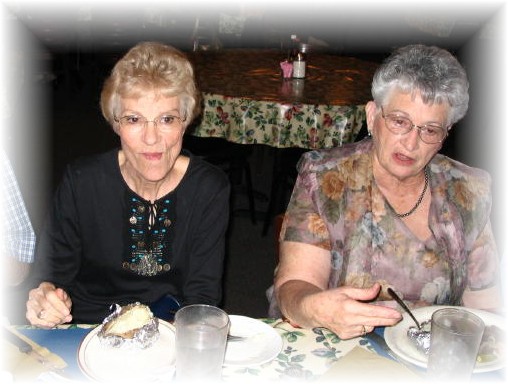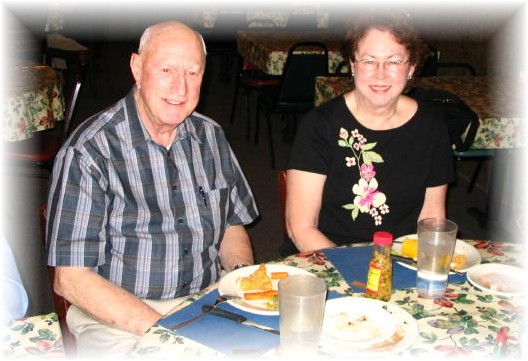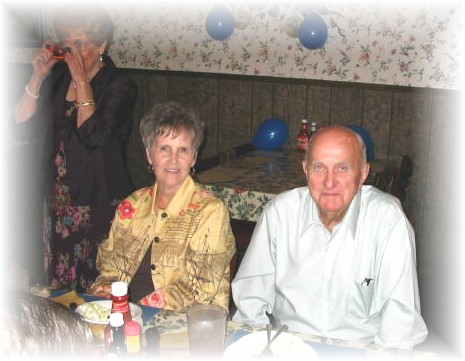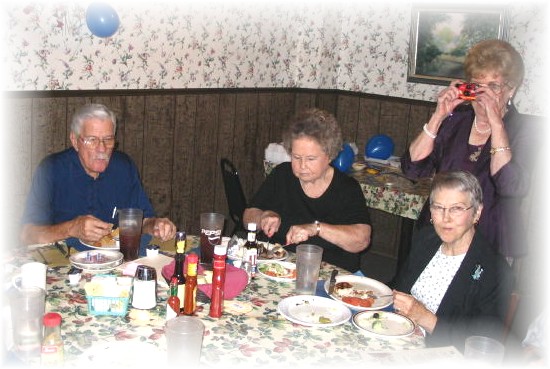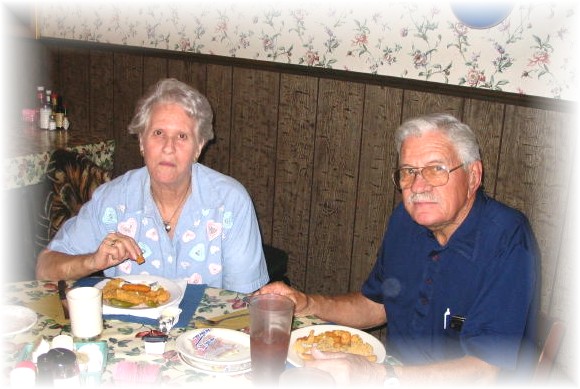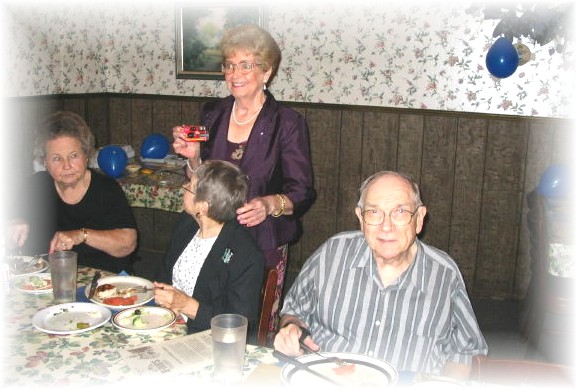 Joe Ben Combs and wife, Nina. They live in Rockwall, Texas..

Francis Sprague and Sue Miller. You can just barely see the shirtsleeve of Francis's husband, Alton, to the left. Francis and Alton live in Floydada, Texas..

Mollie (Matthews) White, Betty Taylor (Standing), Wanda McMahan, and husband, Paul Walker. Wanda and Paul live in Ducanville, Texas.

Joe Ben Combs, Mollie (Matthews) White, Betty Taylor. (standing taking pictures), and Wanda McMahan. Mollie lives in Saltillo, Texas.

Richard Moody and wife, Carol. They live in Arlington, Texas.

Huel Hammond and his wife, Juanita.. They live in Sulphur Springs, Texas.

Ruby Nell (Moore) Wilcox and husband, Rusty. They live in Greenville, Texas.



Betty Taylor and Frank Avaritt. Both their spouses are deceased and they are married to each other. They live in Sulphur Springs/Garland, Texas.

Scroll up near the top of page and you will see most of these people (above) on their 1945-46 yearbook pages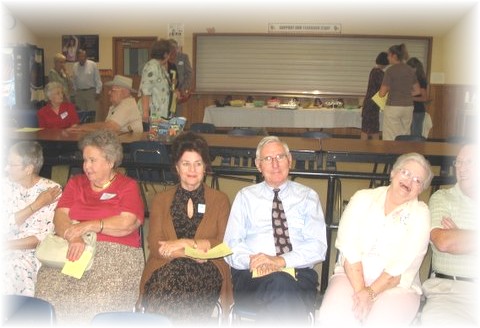 L-R: Wanda McMahan, Mollie (Matthews) White, Kenneth's wife, Kay, Kenneth Horn, Ruby Nell (Moore) Wilcox and her husband, Rusty. Kenneth and Kay live in Springfield, Missouri.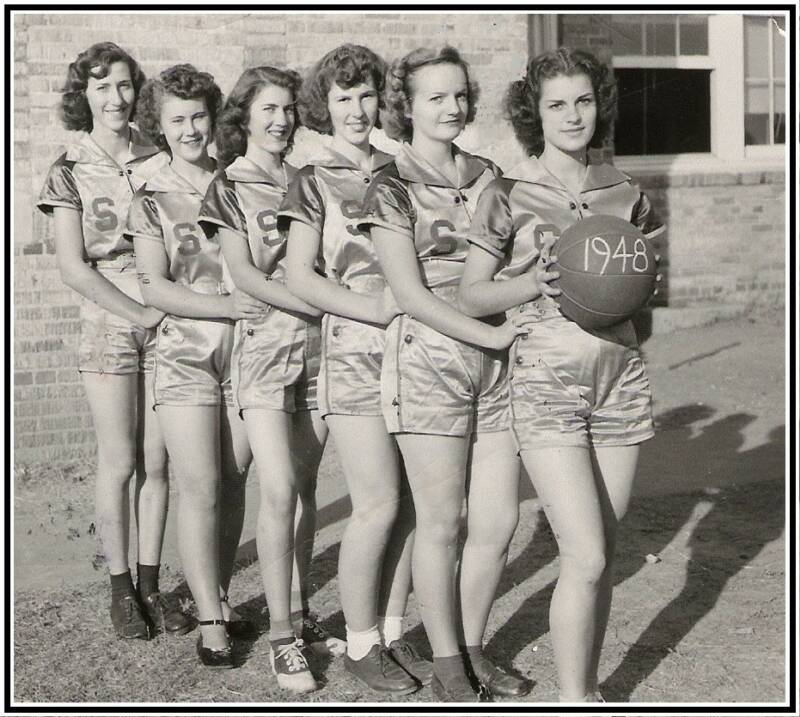 Saltillo High School 1948 Girls Basketball Team. L-R: Juana Goswick, Angela Lowry, Edith King, Jimmy Mays, Chloe Baze, and Faye Davidson.. Courtesy Juana (Goswick) Bennison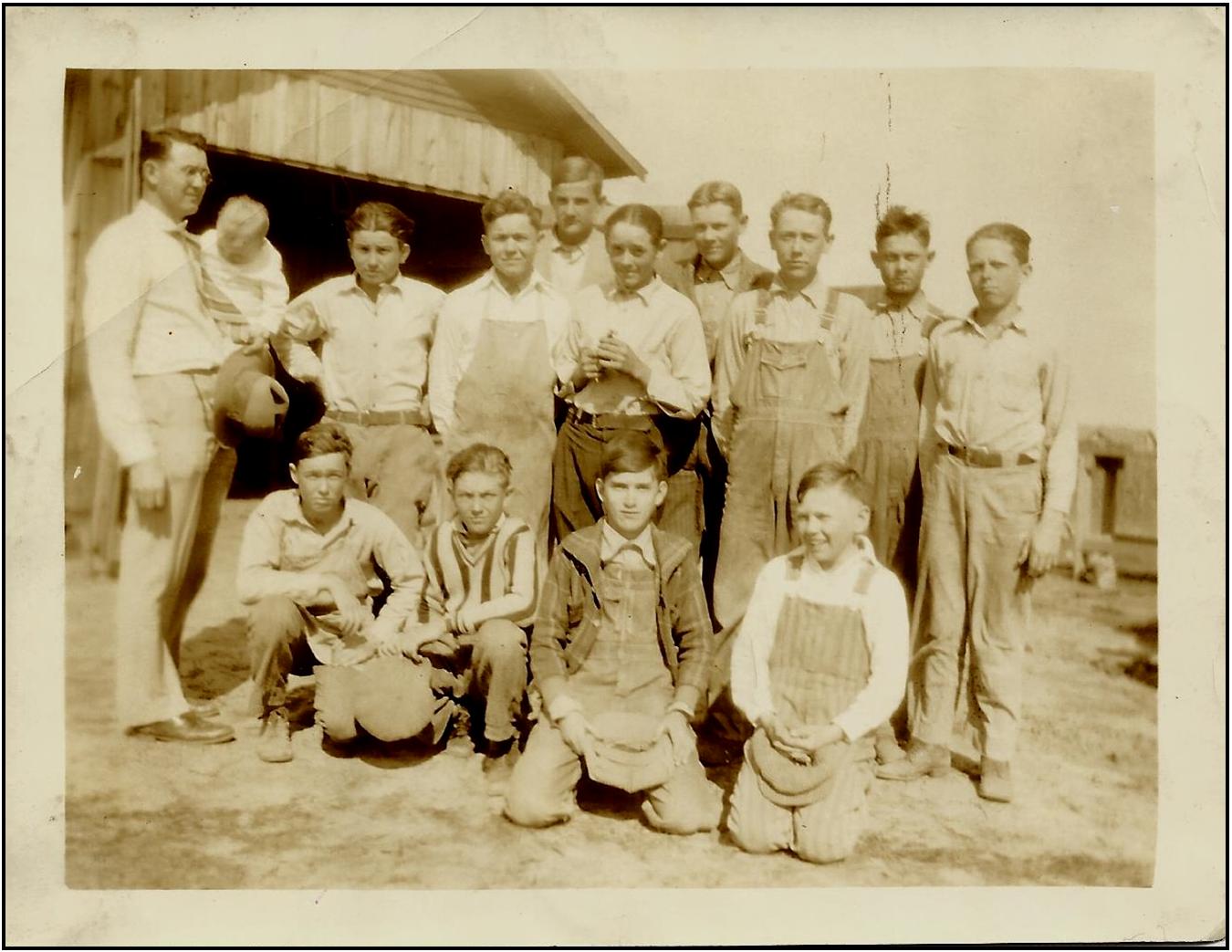 George Freeman Blaylock to the left holding Billy Joe Blaylock. Mister Blaylock taught in Saltillo school from 1927-1933. He also coached basketball. These are either students of his class or a basketball team. Kneeling in the front are left to right 1. ?, 2. ?, 3. ?, and 4. ?. Second row: 5. Mister Blaylock, 6. ?, 7. ?, 8. ?, 9. ?, and 10. ?. Back row: 11. ?, 12. ?, and 13. ?.This picture was made in 1930 or in 1931. Photo Courtesy of Gerald Gallagher, a grandson of Mr. Blaylock.

Please help identify the above students. Email Tom Minter at tjminter@yahoo.com