Paul J. Thomas's Scout Test of 1924

Below are some experiences written by Paul J. Thomas (b. 1910 - d. 1995)

for a scouting badge when he was 14 years old. They were transcribed by his

daughter Kathy Williams  as accurately as she could from a little notebook  bearing

the name "Carothers Bros. Clothiers." The italics in the transcription are hers. The

name "Fritz" mentioned is probably that of a dog. "Donald," who participated in

scouting activities with Paul, was Donald Robinson, son of Robbie (Minter) Robinson.

Paul was the son of Dr. Raymond and Mrs. Lela (Minter) Thomas.  Dr. Raymond

Thomas was a physician in Pine Forest from 1911 to 1924. Paul also became a

physician and practiced medicine as an Internist/Heart Specialist in Dallas, Texas from  1942 till retirement in 1985.

*  *  *  *  *

On or about March 15, 1924

Leaving Pine Forest (Home) going north. 11:00 am.

   Pass school building. Turn to east at (ten) 10 after (eleven) 11. Heard Mocking Bird singing. 5 more minutes had passed when I turned North again. Leaves + pebbles. see dead snake in road! heard noise in the woods and my feet got light. Pass where they are working on road's when I come to corner going east. Then go north for about a mile. Quail's fly up at side scares Fritz and me very much. see beautiful field of oat's Twelve oclock and my Stomach knows it. One hour gone by.

   Prespire very much and have red bug bump's and prespiration get's in them oh! Turn east. about six big hounds let out a squeal and then run out again. My feet got light about a hundred yards farthe two more run out yelping at the top of their voice I run off and lift by day to see to them.

   Am now on Highway. see red birds. turn north at 5 until (one) 1. Turn last anc back North + find now Saltillo. Stay there till four "experiences there" (unfinished on account of storm)

Second Trip  June 26, 1924

   Leaving home at 4:30 P.M. on seven mile hike leaving going North. Pass school building Turn east at 15 until five. Turn north Pass Mail Box. See White horse. Put pebbles in mouth it is hot it. see rail fence through Rock out of rock to do good turns. Pase crane place come down Rock Hill + up and turn east + back north come on a see white horse in pasture + see one at work. then pass cattle and come to long cool, + shady bridge, and take first Rest at 20 after five 5. see great big tree while resting get to L. A. Lallas Plase [I think that's what it says] and have been gone one hour (5:30) Come on and see man working. We trot a piece to highway. Stephen's a some road hunter ask us to ride in trunkbed then and they were hunting something when we caught them and helped them and Just as they started to leave they showed us a snake. We came on and rested at Stout's Creek at 25 until 5:35 6. We drew out of the creed and washed our tired feet. We came up a long hill + Pass the house. I was caught in a storm (another like).

   We saw a Mule jum a fence a get in some oat's He was a good piece off so we thought it woul be use less to try and get him back. So we went to the next house a called to them to tell them but they were not in. North and went a piece and told a man that was working. He said it was Mr. Will Irons oat's a mule we decided to wait till we come back by. I see a bright thing all covered up with dirt and it was a pair of good pliers just this side of McGill plase then we seed boy who asked us to ride then. We turn left a go to Whitten house to get boy to test but a Boy across the street told us that they were in town We went to [looks like "beer bust' but surely that can't be right] a turned back North and were in saltillo We went to the drug store and got some ice cream and a cok 2.30 to there 7:00. Went to the Whitten store and found the boy to test but he had had his arm broke and told us that they were not going to orginise. We went back to the Drug store and got something to drink and got some candy and left for home which was 8 miles at 15 until 8. We turned West and back South and had most of our candy eaten by the time we got to McGill Plase all but the hard kind which we ate after a while.

   We Scart Prud Williams [?] Went an told the man about the Mule getting in the oat's. Dark was fallen fast and we were entering the terrible Stout's Creed Bottom where all the robberies are pulled off. We met two men in a car stoped they asked us how far it was to Mr. Will Iron's We told them a went on because we were afraid of them a little We turned off of the highway south and a good hound dog came out at us. Donald had the pliers to cone him with if he bit us we caught air too. We made it to [?] S man. Hour We came on to the place we rested and it was dark that we could see 2 or 3 yd. ahead got out in a hurry too. We all most stormed for a Drink and were tired. at Kiser's a Dog Barked at us. We turned west and back South. Another Dog Barked at James [?] We Rushed on trying to make it home in 2. Hours. West + Back South we saw Something in the Road it looked like a mule then it looked like a Giraffe but it was Son Louis + J. A. Bennit on a horse at Mr. Walter Philips they were making ice cream we got to Donalds in 2 hours + 5 mins he have me th Pliers and I got Home safe a took a bath But first I got a Drink then went to bed a slumped off the Shuteye.

The End.

12/13/26

I passed the. this test. Later when I moved to Dallas I took test again and passed it. I hiked that time with J. Fred Smith. That made my third (3) 14 mile hike.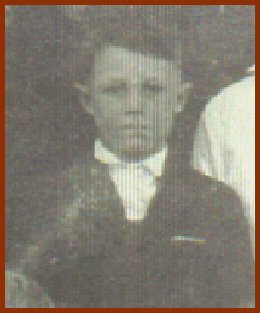 Seth Thomas King

Raised entirely by his widowed mother in Saltillo, TX. He married the girl next door, Lottie Bennett. Seth became an excellent business man. At the time of his death, he owned stock in the Mt. Vernon Bank, twelve pieces of property, several houses, a sawmill, a cotton gin  and a private railroad car. Seth and his wife were members of the local Baptist church. It is said, that the Kings were the money and Bennetts the land. Seth Thomas died due to a railroad accident, when he was loading timber, the logs shifted and fell, trapping him under the timbers.

The following is a letter written by General Wilburn Hill King to Seth Thomas King.

Sulphur Springs, Texas

March 23rd, 1905

Seth T. King

Saltillo, Texas

Dear Seth,

When going to the Courthouse this morning, I learned that you were here last week, but for some reason, which this county clerk could not make plain to me you did not get your deed which I left in his hands.

I forward the deed herewith signed and acknowledged by my self and Mrs. Blythe and made to cover and convey mainly 157 acres of the bigger tract and about 12 acres on the south end of Block No. 7. Making something over 168 acres, as agreed upon between us.

McGlaughlin said something about some error you spoke of in the deed but he had no clear idea of what it was, and therefore did not place it before me so I can't imagine what it can be as the deed conveys just exactly what land you wanted, on the South and not . . . of this Jasper County land between Block 9 and the S . . . land for a distance of 1050's (deg) north and southby 844v . . and not . . . all of Block 9 and part of Block 10. The deed includes just the land you wanted and there is no mistake in its boundaries, so I guess McGaughlin must have misunderstood you.

I hoped to see you when you come to town, but busness called me away

I will be down again after a while, but will be away for sometime after the latter part of next week.

I hope you and all well, and that you will soon get things in good shape now that the dreadful winter seems over at last. I want to try to turn out all my lines when I come down again.

Remember me to the family

Your friend, 

W. H. King

Note: "turn out all my lines" refers to trot lines (fishing). Oral history states, Seth and Wilburn often went fishing together

Source: htto://home.flash.net/-graf/king/stking.htm

          To Miss Bishop, My Fifth -Grade Teacher*

                            By Robert Cowser

Being too young then, how could  I have understood

your asking permission of the driver to ride

the bus one autumn day after school? Five days

a week  we rode in dust that billowed like powder

from internal bellows, or we slid in our seats

as the bus lurched forward in dark mud, creating

open parallelograms patterned by tire tread.

That afternoon you chose to take the ride

we found so commonplace. As the bus, like

a wounded dragon, crept up the incline at the end

of the route, only now in another October

do i know that you took pleasure in viewing

the row of sassafras ridging the west,

the leaves crimson in the bright sun.

And then, looking to the south, your eyes

must have lingered on pillars of bronze

before moving up th slope to see pillars

of gold, hickory and elm against the blue.

________

*Robert Cowser addressed this poem to his teacher Roxie Bishop, who taught briefly at Saltillo School. 1943?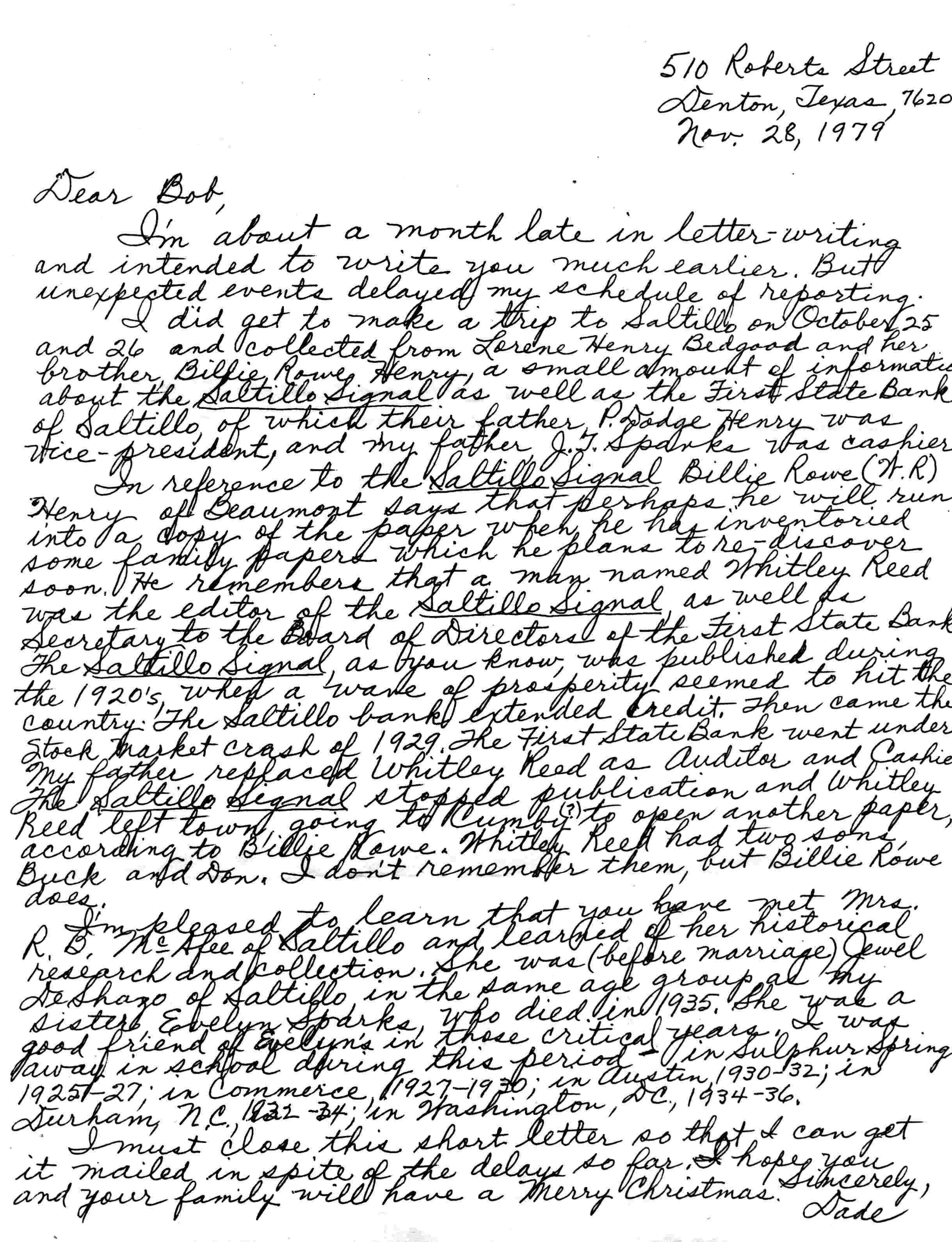 This is a letter from Dr. Dade Sparks to Bob Cowser who was from Saltillo. Dr. Sparks, a native of Salillo, was a member of the faculty at Texas Women's University for 41 years.  With this letter was the clipping below from the Hopkins County Echo. Letter_1936.jpg

History of Saltillo*

   About 1877 a railroad bed was graded for a narrow gauge railroad, where the present railroad now stands. This stood almost ten years before the work for the present railroad begun.

   When the first train came through, people came from far and near to see it. Among them was one of our own club members , our president's mother, Mrs. Mag Whitten, with a small babe in her arms, who at present is Mrs. Joe Whitmer of Sulphur Springs.

   All the land owners who had given land for the right-of-way of the railroad were permitted to have a free trip on the first train that came through.

   The first depot agent was Mr. Jeff Arthur, who was also the first postmaster, the father of our present postmaster, Mr. Rua Arthur. The next depot agent was Mr. John Hatchel, who served for a long time. Two of our other depot agents later were Tom Holbert and J. T. Sparks.

   The railroad section house was one of the first houses in Saltillo. A Mr. Scott was the first section foreman.

   The Jennings family was among the first families to live near Saltillo. They first moved in 1874 to where the A. W. Sparks farm north of Saltillo is. In 1876 they moved  to where the Mrs. Lee Turner's farm is. At this time Mrs. Sophia Arthur was little six-year-old Sophie Jennings. Some of their neighbors were:  the Rev. Pharr, a Baptist preacher, living where the J. R. Dodson ranch now is. Rev. Pharr was the grandfather of Oliver Pharr of Sulphur Springs; Wash Ray, living where the Walter Swinford home is;  Bob Ray, living where Walter Swinford lives; Mrs. Huffman lived where the Foster farm now is, she being the grandmother of Mrs. Betty Foster of  Leonard, who now owns the farm.

   During the early part of Mrs. Sophie Arthur's childhood, the Baptist Church at Stout's Creek was just a log cabin.

   Miss Sophie Jennings was married to Jeff Arthur, June 24, 1889, and moved to the house where she now lives, rearing her family, of whom two of her sons are prominent  business men of our fair city.

   Ephrium Majors bought in 1879 a tract of land from Dr. Smith, where the downtown business section of Saltillo now stands. Where the home of Rua Arthur now is was a small house  known as the Bud Ray House. Mr. Majors built a home here and moved his family there in 1889. He was a blacksmith from 1890 to about 1900. During this time Jeff Arthur was the first merchant. Two other early merchants were John Hatchel and Billy McGill, now of Sulphur Springs, and father of Ernest McGill, one of our citizens.

   Mr. Majors' Grandson, Arthur Doyal, now of Grant, Okla., was the first baby born right in Saltillo.

   Mr. Majors died in 1908 and Mrs. Majors in 1925.

   The Sparks family moved here July 4, 1883, where the J. R. Dodson home is now.  Mrs. Dodson was the only daughter of Tuck and Fanny Sparks. A. W. (Minnow) Sparks, in whose home this Centennial Party is being given, is the younger son of Tuck Sparks. Mr. Sparks bought this vast tract of land from Mr. Spraddling, the father of one of our citizens, Mrs Laura Franks [Franks, Lee Una's mother]. The night after the Sparks family moved in, neighbors from miles around gathered in for a big dance.

   Some of the early families were the Bennetts and McAfees, southwest of Saltillo. The Bennett descendants make up a greater part of our population today. Uncle Billie Roberts, a former school teacher, lived south of Saltillo, where he still lives; John Taylor Griffith [married Victoria Waldrup], the father of Clyde Griffith, lived near where the pump station is.

   The Kings were prominent early settlers. 

   The Whittens lived 2 1/2 miles northeast but in the late '90's moved to town just a few paces south of where the Whitten home now is. Mr. John, who died a few years ago, was much loved by his neighbors and friends. Mrs. Whitten still lives here and can do more work than average woman much younger.

   The first school of Saltillo was in the Stout's Creek Baptist Church. In about 1889 a school and Masonic building was built where Tracy Williams home is now.  Prof. W. E. Riddle was the first teacher. A number of years later a Masonic Hall was built, where Grady Gists' filling station now stands. A school  building was built in front of A. W. Sparks' old home.

   Then in 1912, a modern two-story building , where the present building now stands. Prof. J. J. Roberts being head of a three-teacher school.

   In 1930 a very modern brick [In 1975 this bldg. was razed and a new brick bldg.put in its place], present building, was constructed with Prof. J. Q. Wiler as Supt. of an eight-teacher school.

   The Gulf Pipe Line Company built an oil pumping station one mile southeast of Saltillo in 1908, which has been active ever since.

   Around about 1908 the business district was composed of the following merchants: Finis Lester, also postmaster, J. D. Arthur, J. T. Sparks, Enos Majors and Edgar White.

   The first cotton gin was built at the present site in the early '90's by Blocker & Davis. The following owners were: S. O. Loving, Sr., Ball Bros., Seth King, A. S. Johnson & Sons,  Bernie Williams & Son, and now by Tracy Williams.

   N. B. -- This was written by Mrs. Perry Bedgood of Saltillo and read at a Centennial party given by the Saltillo Home Demonstration Club at the home of A. W. Sparks. It is sent for publication by request of many of the Saltillo citizens.

___________

*This was originally published in the Hopkins County Echo on June 5, 1936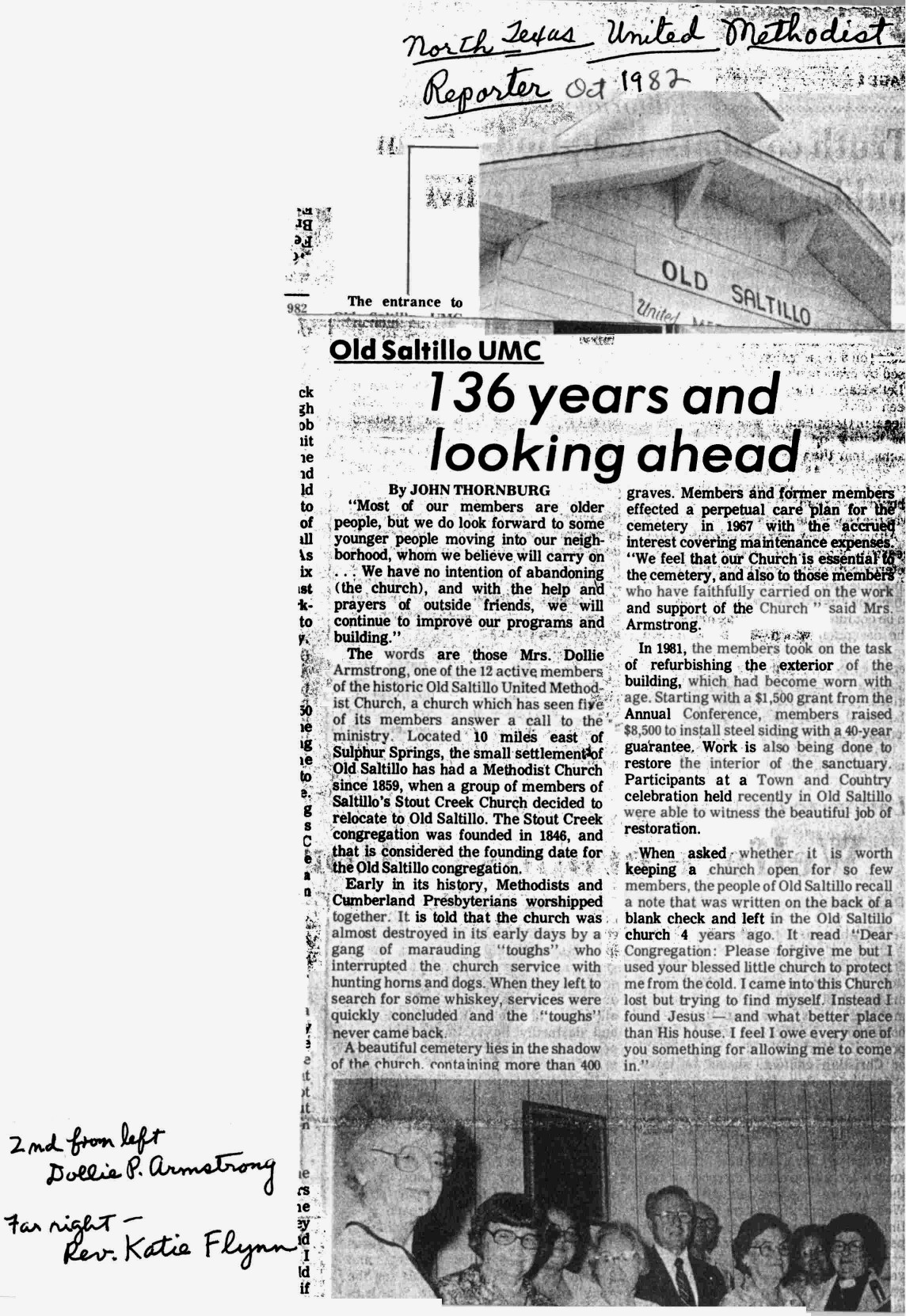 This came from Bob Cowser (2002) who he in turn received from Fleda Wilder in 1973. The piece is undated.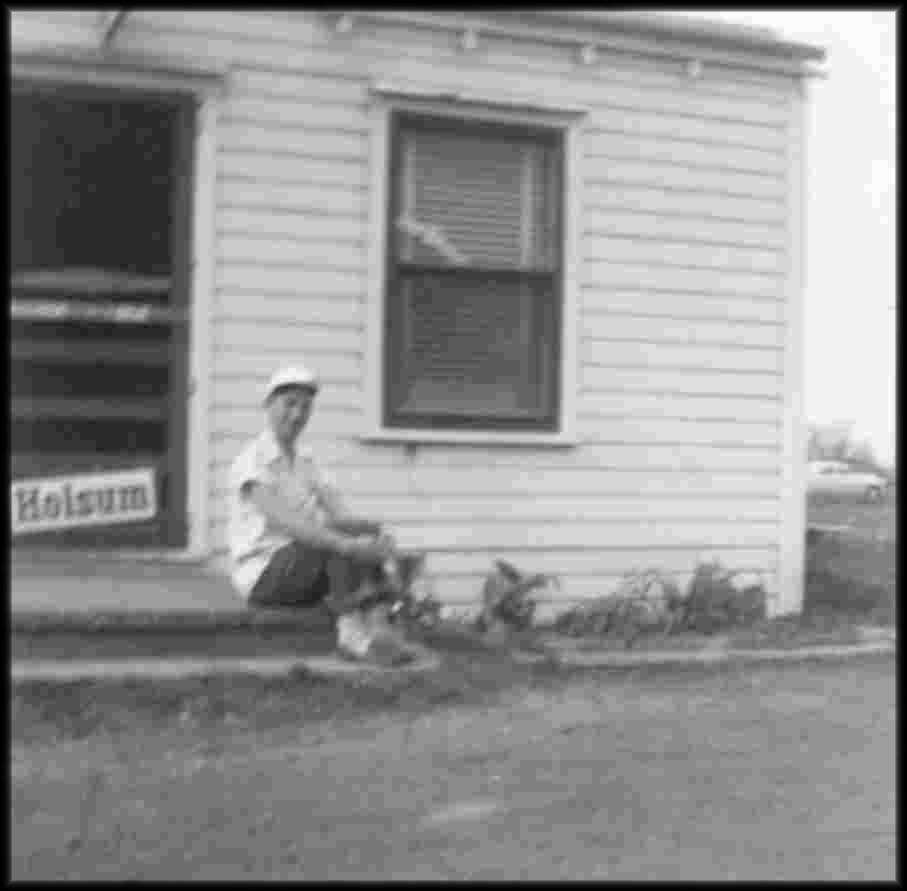 A picture taken in 1951of R. L. Cowser (Bob Cowser's brother) sitting on the steps of the White Swan Cafe in Saltillo. The building for the cafe was erected in 1946 and was situated on Higheay 67.  The primary customers were World War II veterans who attended night classes in agriculture at the Saltllo School, but some tourists travelling the highway also stopped at the cafe. Lee Una Hildreth bought the cafe in 1947 and operated it for five or six years. She gave the place its name.  One of her employees was Mrs. Willie Hallman. Photo Courtesy of Bob Cowser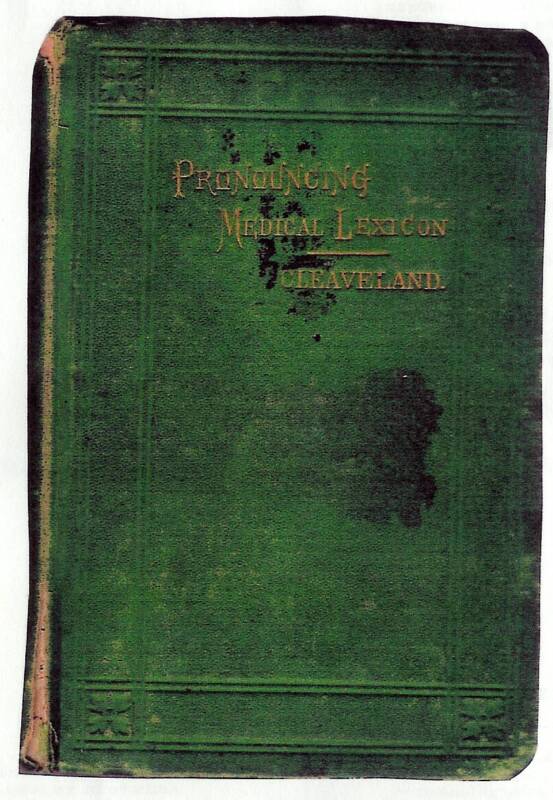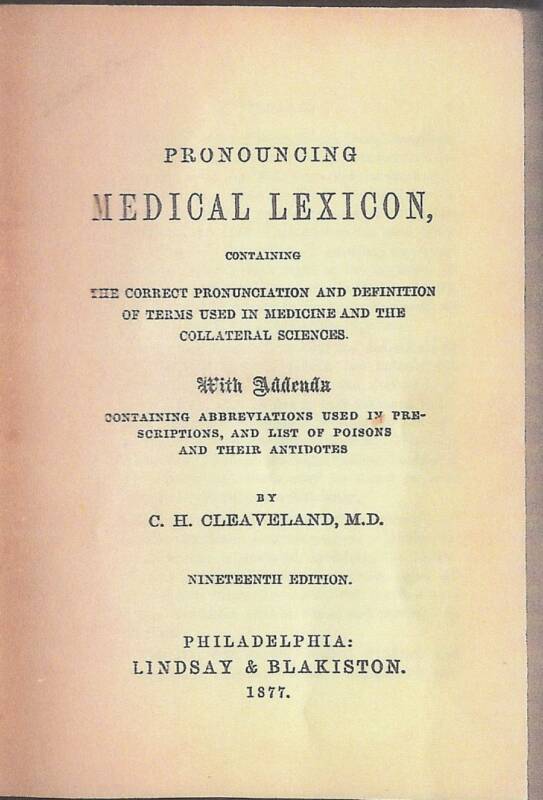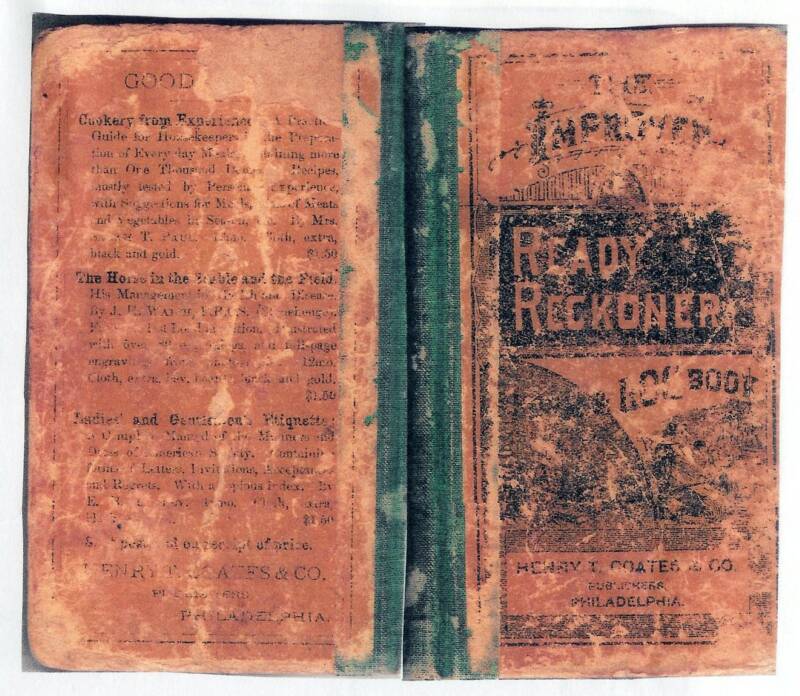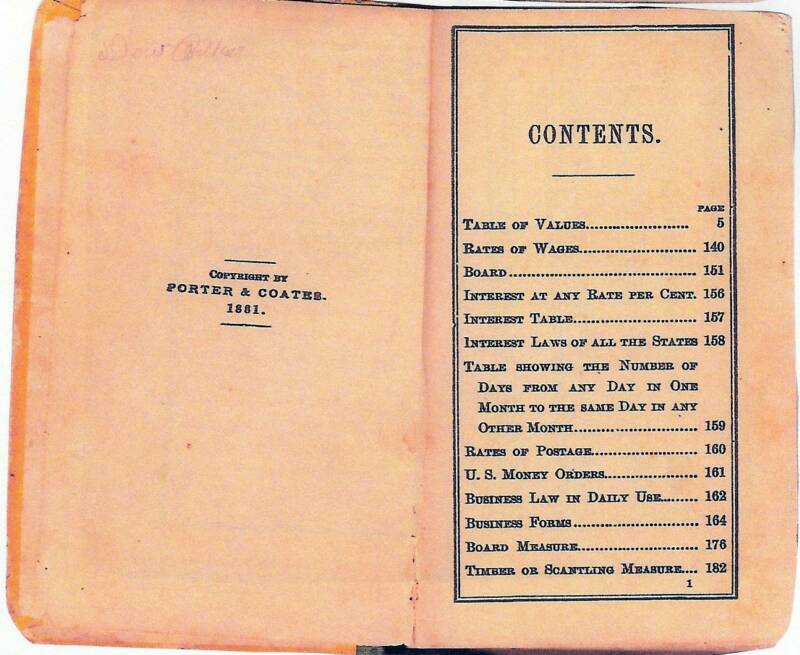 Above: H. D. "Dow"Arthur (b.1871-d.1953) was a pharmacist who operated businesses in Saltillo from approximately 1910-1920. Top: A little manual (3"x 5.25") called Ready Reckoner, Form and Log Book that Dow used for reference in conducting business. Right:  A Medical Lexicon (4" x 5.5" ) that Dow used as a pharmacist in the drugstore business. Courtesy Wanda Corn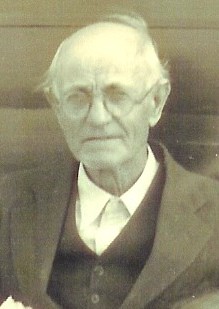 L-R: Margie (Cowser) Hildreth (b.? - d.?), Roy Cowser (b.?-d.?), and Fannie Dennis (b.?-d.?). Roy and Margie are siblings. Photo taken in 1912. Courtesy Robert Cowser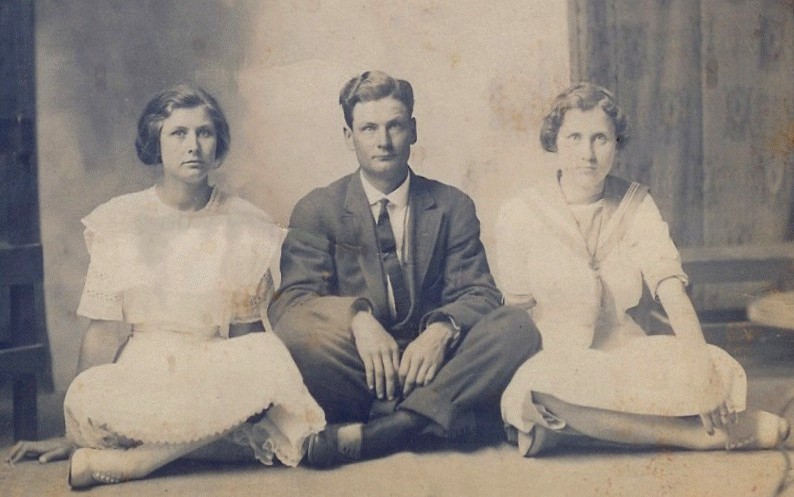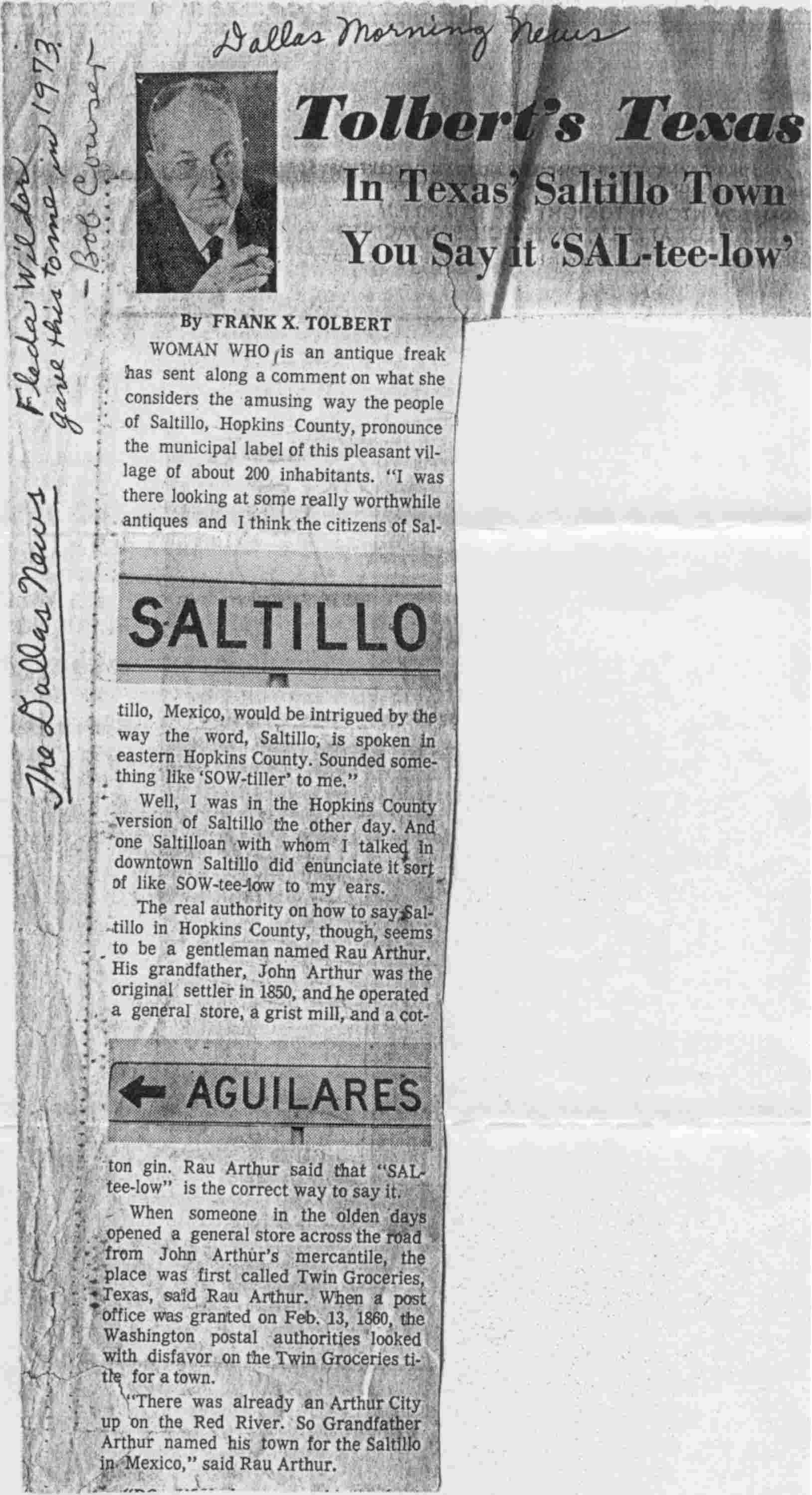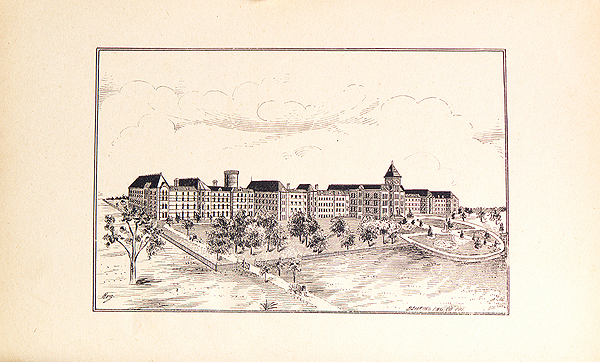 A rendering of the asylum at Terrell, Texas, from the 1893 book by E.B. Fleming, entitled Three Years in a Mad-House.