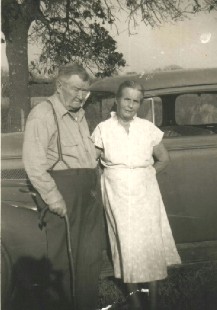 Jim (b.-d.) and Delia (b.-d.)Young. circa 1950. psaltillo1. Photo courtesy of Paula (Johnson) Sain

Above: Marjorie Young  (b.-d.). 1947-48. psaltillo2 Right: Marjorie earlier in 1944-45. psaltillo5. Photos courtesy of Paula (Johnson) Sain

Howard Young (b.-d.) Early to mid 20s. Approximately 12 years old.. psaltillo3. Photo courtesy of Paul (Johnson) Sain

Mal (b.-d.)and Sudie Dell (Newkirk) (b.-d.)Young. 1950. psaltillo4. Photo courtesy of Paul (Johnson) Sain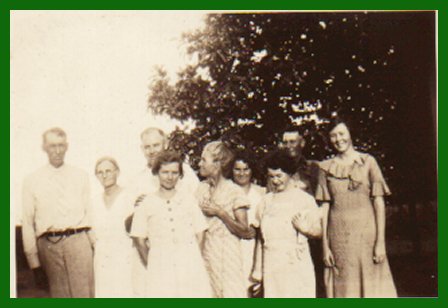 Back Row (L-R): Jack Elijah Turner (b. 1870-d.1945), Minnie Ola (Turrentine) Turner (b.1871-d.1970), Allen Serrell, Virginia (Minter) Pickett, and Robert John Minter (b.1896-d.1957). Front Row (L-R): Birdie (Kimbrell) Minter (b. 1896-d.?), Rebecca (Adkins) Minter, Gussie (Minter) Everett, and Mary Kathryn Minter.

Jack Turner and his wife Minnie were residents of Saltillo during the 1930s and early 1940s

Photo courtesy of Thomas Minter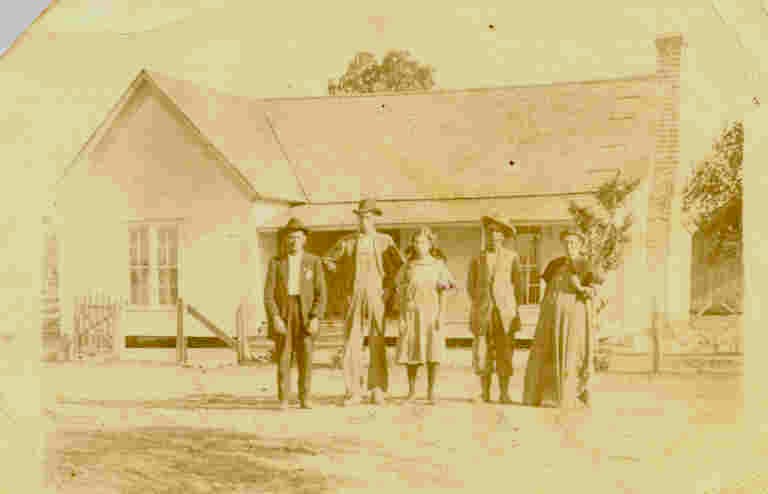 The woman pictured in the middle is Lola Wardrup. Lola married Roy Cowser. The two people on the right were Lola's parents, Od (Oliver) and Julia Wardrup. The two gentlemen to the left are unidentified. The house is the Waldrup home, and was located about 5 miles south of Saltillo on the Greenwood Road. Photo courtesy of Robert Cowser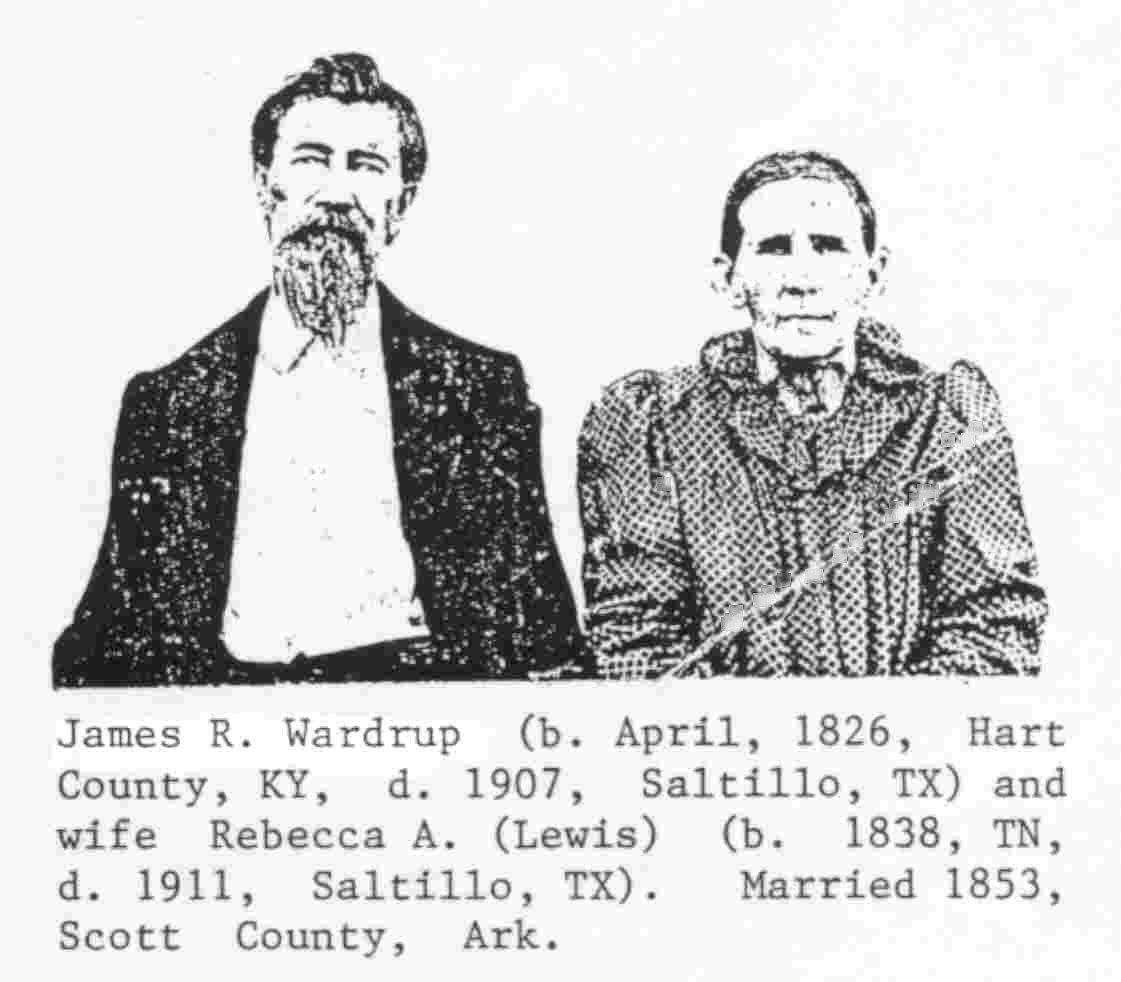 Paula (Johnson) Sain (b.) and her two grandchildren, Heather and Jordan Kulikowski, with Paula's mother Marjorie (Young) Johnson. Marjorie grew up . .  .? 1998. psaltillo6. Photo Courtesy of Paula (Johnson) Sain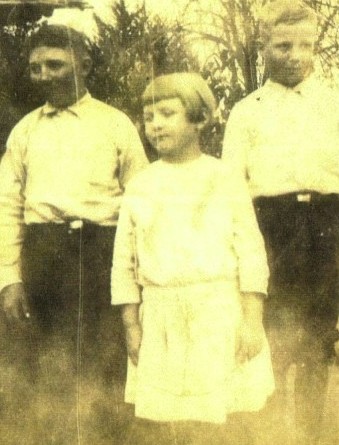 Howard, Marie, and Earl Young. Mid 20s. psaltillo7. Photo courtesy of Paul (Johnson) Sain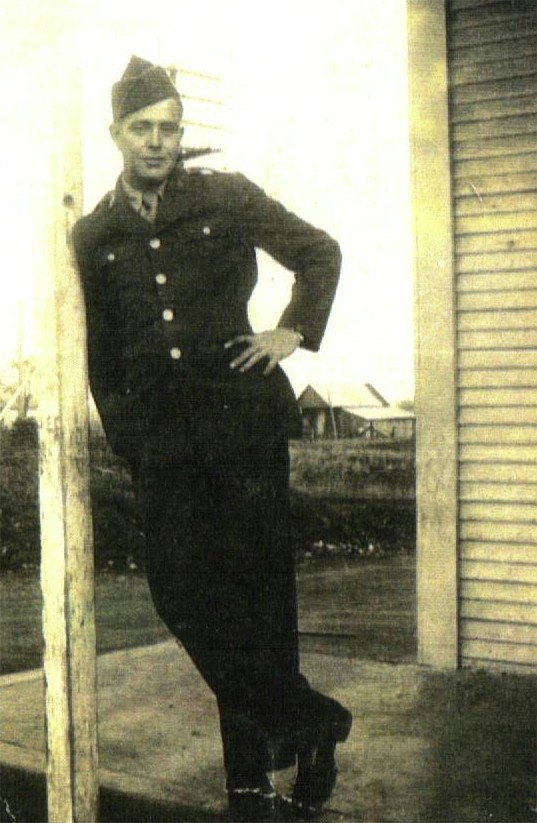 J. T. Young (b. ?)  1940s.  psaltillo8. Photo courtesy of Paula (Johnson) Sain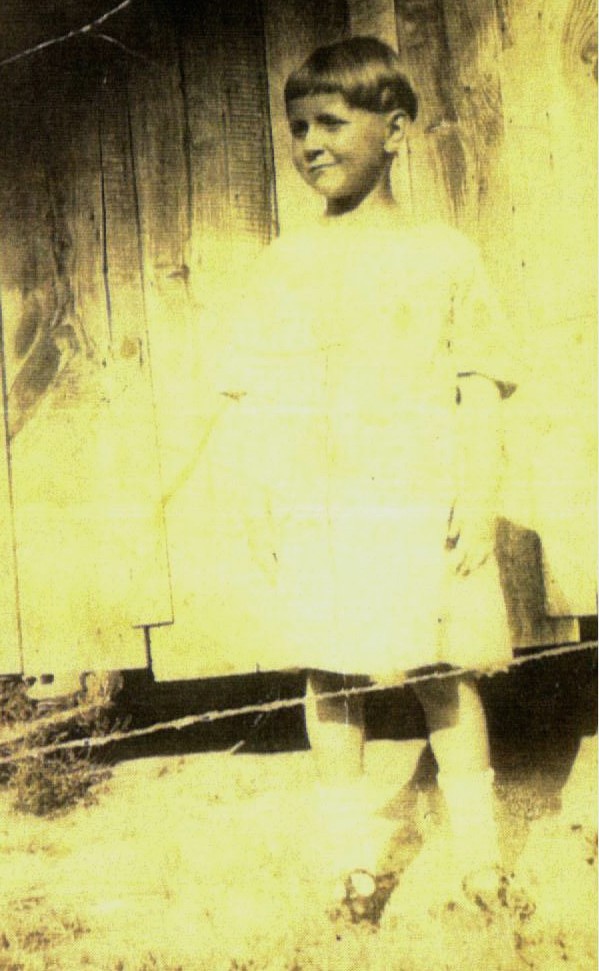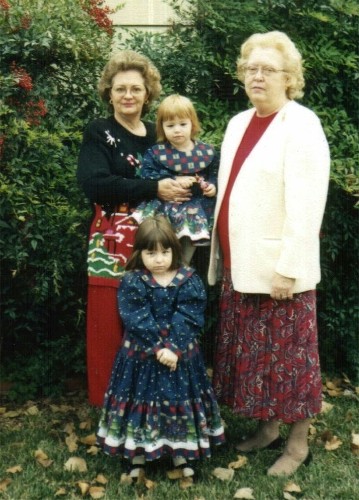 Marie Young (b. ?)  Mid 20s.  psaltillo9. Photo courtesy of Paula (Johnson) Sain

Earl Young (b. ?)  and wife, Lorena Combs (b.?)  1935. psaltillo10. Photo courtesy of Paula (Johnson) Sain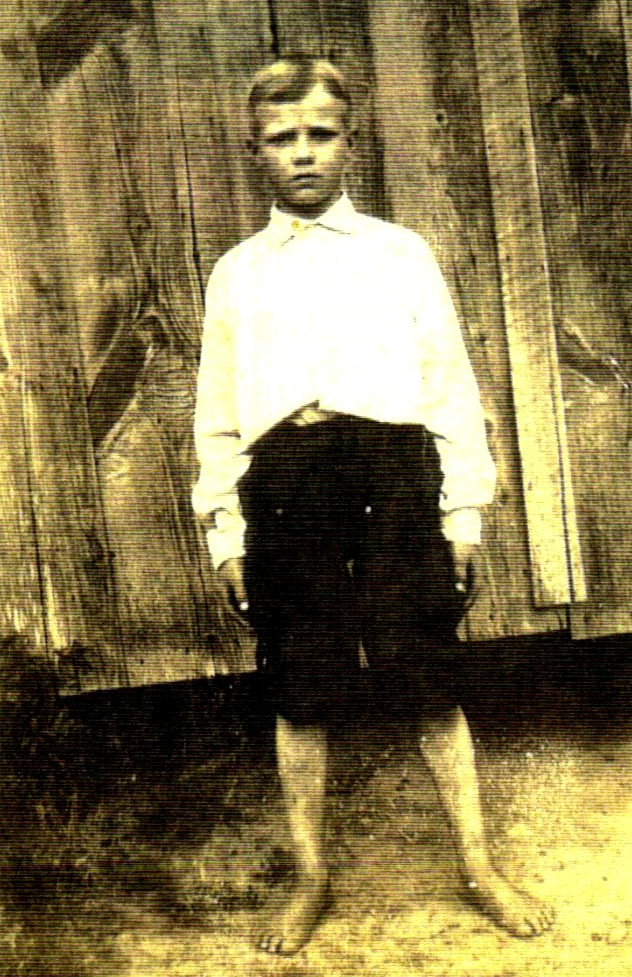 Earl Young (b. ?). Mid 20s. psaltillo11. Photo courtesy of Paul (Johnson) Sain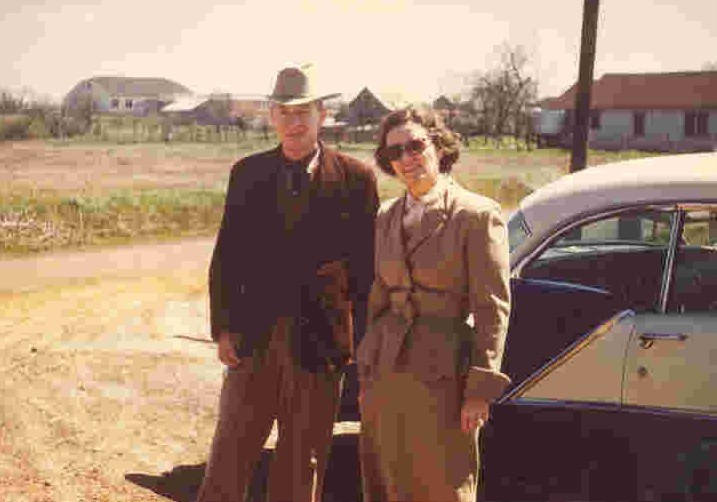 Clyde and Juanita Horne. In the background are the gymnasium and the school building at Saltillo. Also, note the water tank beside the house. 1958. psaltillo13. Photo courtesy of Robert Cowser

Saltillo's Places and People, over the years . . .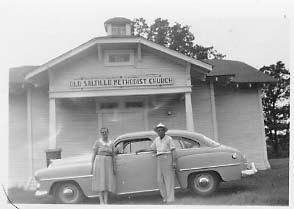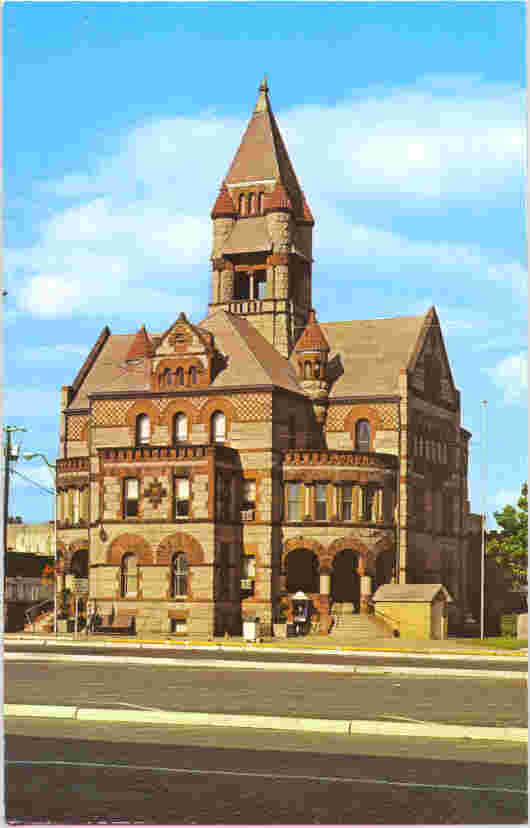 Latitude: 330838N . . . Longitude: 953636W

Left: The Hopkins County Courthouse on the east side of the square in Sulphur Springs, the county seat, as it stands today. It was made a Texas landmark in 1975. It was designed by James Riely Gordon, a Richardsonian, Romansque style of red granite and contrasting sandstone trim. The romanticized Mooring design has been a challenging subject for many artists. The courthose was completed on August 22nd 1895. It replaced the old courthouse which burned in 1894. For a more complete history of the courthouse see

(Photograph printed by permission of Photography & Frames in Sulphur, Springs. Photo made by James Hulen in 1996)

Old Saltillo United Methodist Churxh and cemetery today, about  2 miles south of Saltillo.  The community that use to be here was called "Twin Groceries." It was located on the Jefferson Highway, a teamsters wagon trail that ran from Jefferson, Texas to Dallas. The community shifted  to the present Saltillo (which was first called "Switch") when the railroad was built in 1887 and the post office was moved there in 1889.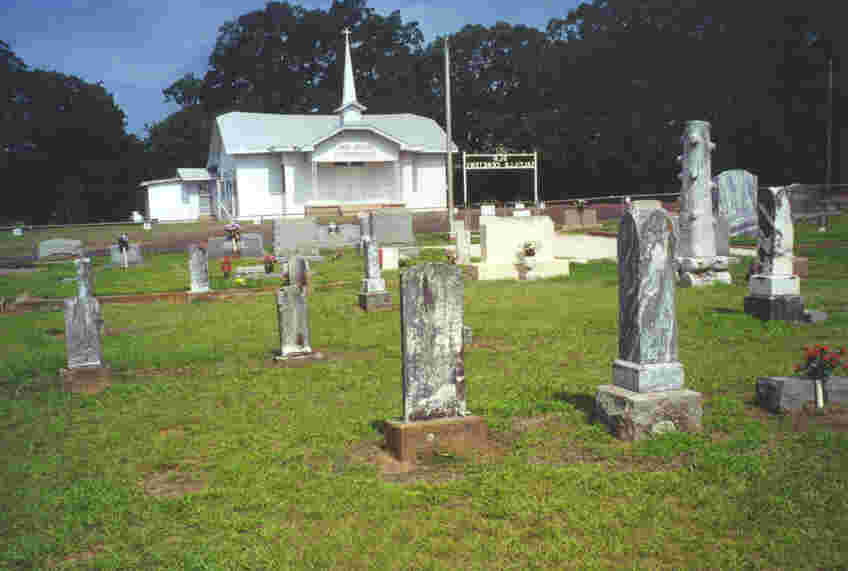 Latitude: 330931N . . . Longitude: 951911W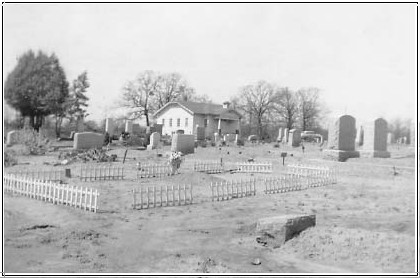 Two more views of the Old Saltillo Methodist Church and cemetery that were taken in the late 40s or  early 50s. Pictures Courtesy of John Agee, whose grandparents Scott and Mary Agee are by the car. John grew up in Mt. Pleasant, Texas. psalt2 and psalt1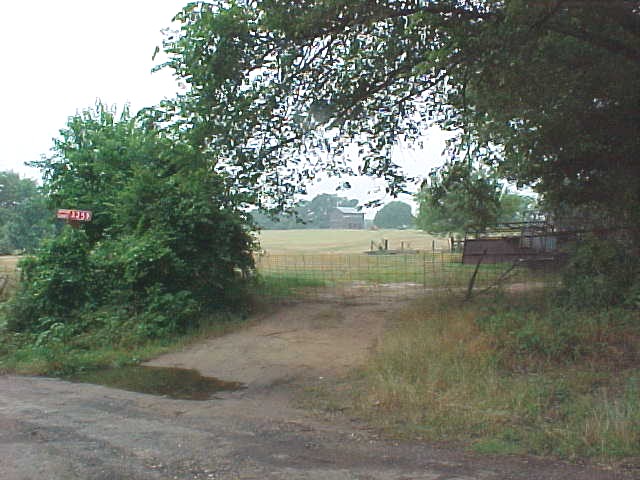 Entrance to the old Cowser  homeplace south of Saltillo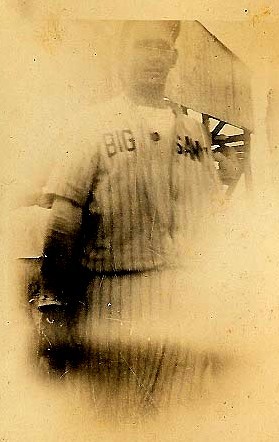 Unknown Big Sandy ballplayer. Photo Courtesy of James Fletcher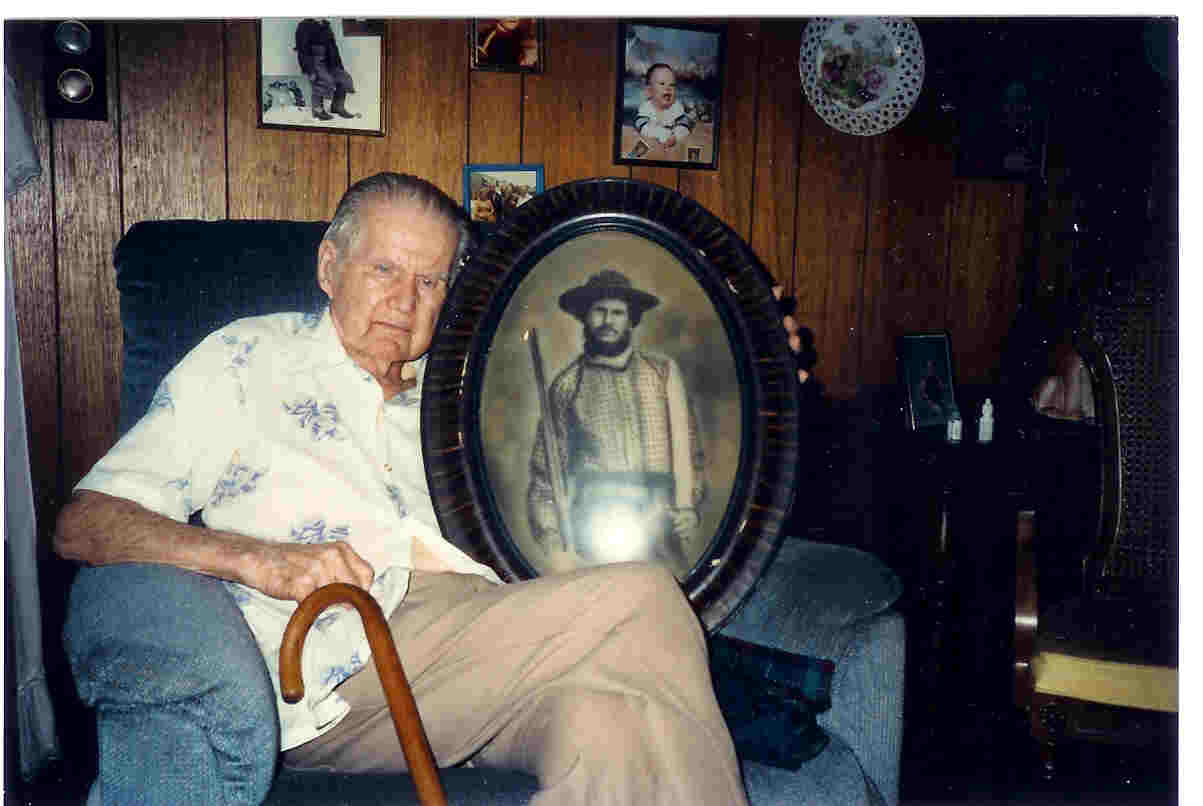 William Elbert (Will) Matthews (b.1898 d.1992). Will was 94 years old when he passed away. He was the son of Bennett Mansel Matthews (b.1859-d.1937). Mr. Matthews worked for the St. Louis & Southwestern Railway (Cotton Belt Route) for 30 years. The Matthews came to Hopkins County in 1844 and settled in the Lollar's store area at White Oak Junction. Later they lived in  Pine Forest and many of them are buried in the Pine Forest Cemetery. In this picture Will is holding a picture of James Selen Stout, an early frontiersman and longtime resident of Pine Forest. Photo Courtesy of Mollie (Matthews) White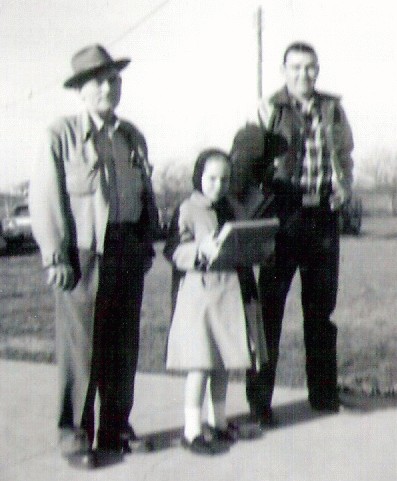 Guy McGill, Nelda McGill, and Larry Bedgood. Photo Courtesy Kathy (Turner) Cannon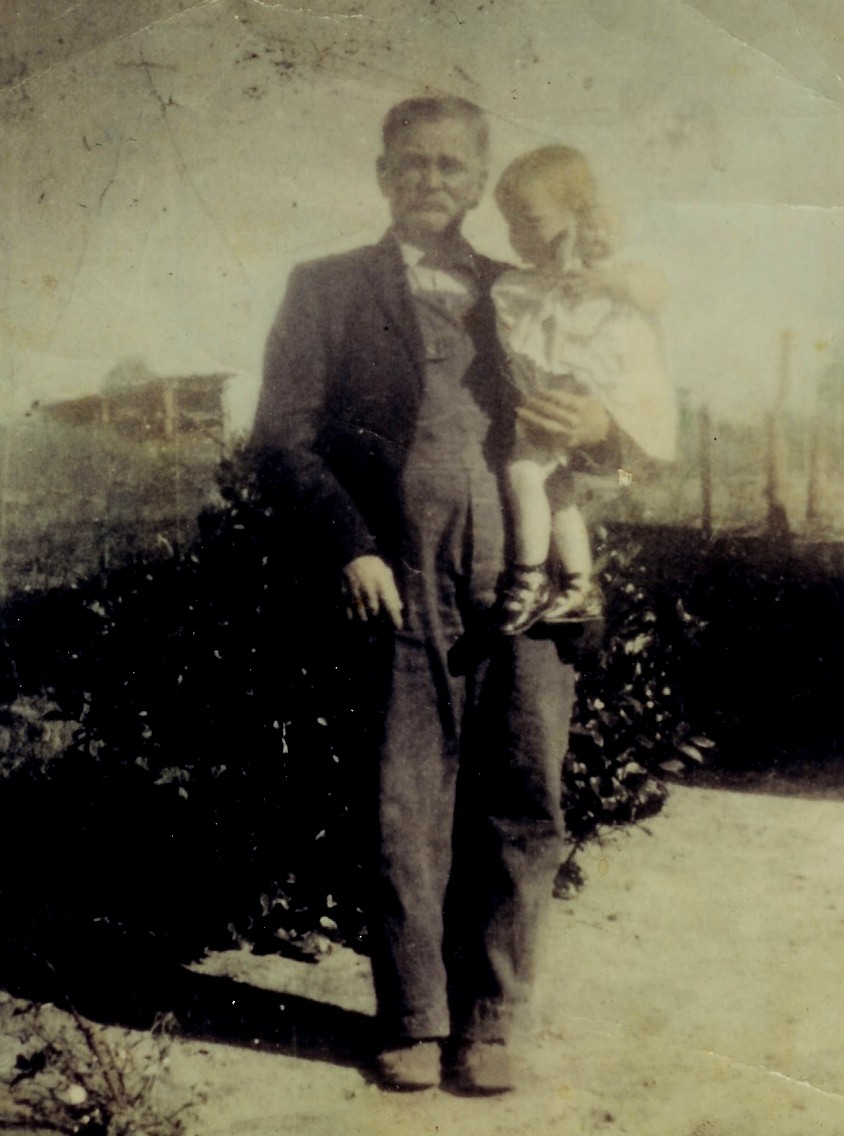 Mollie (Matthews) White, Saltillo postmaster, in her office. Mollie grew up at Weaver. She later attended and graduated from Saltillo High School. Picture made in June, 2005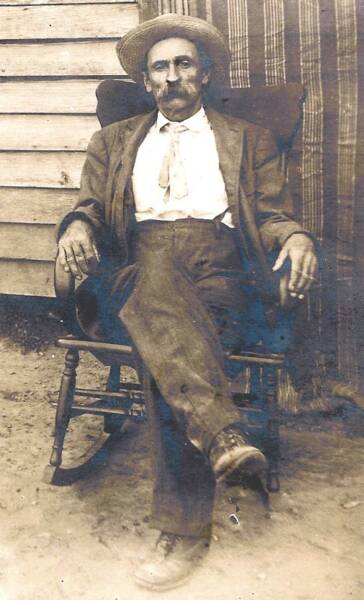 William E. Arthur (b.?-d.?). Became postmaster at Saltillo in 1876, succeeding Jesse Jones. Courtesy of Wanda Corn.